Dennis Duane Bee, 52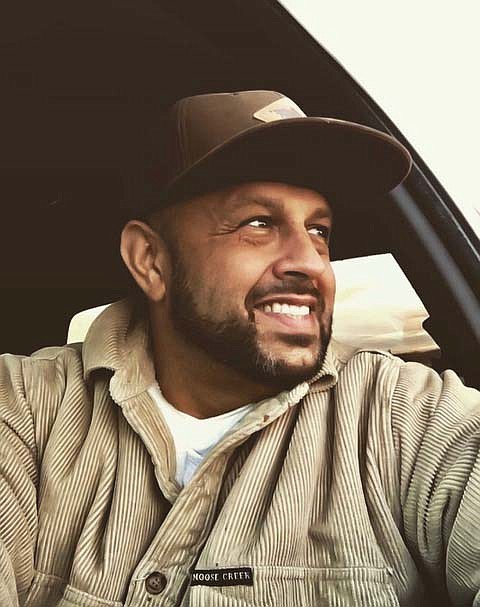 Dennis Duane Bee joined heaven on June 23, 2020.
He was born July 31, 1967, in Wolf Point, Montana. His family relocated to Whitefish in 1978 where he attended the Whitefish school system. Numerous memories of growing up in Montana with his brother Benny Bee Jr. were some of his favorite stories to share.
Dennis woke up every morning optimistic and excited for each day. He was a man of honesty and integrity; he fiercely loved his family and was incredibly protective over them. Dennis prided himself in being a father as he spent the past 27 years guiding and supporting his four children. He was also eagerly awaiting the arrival of his first grandchild — delighted at the opportunity to become a grandpa. Not only was he the world's best family man, he was a friend to everyone.
Dennis worked various jobs — off and on as a car salesman, a general contractor, president and owner of Enviro Vac Duct Cleaning Inc in the late 90's and general sales manager of Bee Broadcasting. Recently Dennis decided to follow his dreams and started producing music. He worked so passionately and was always detail oriented. In his down time, he enjoyed hiking, bike riding, shooting, rafting, writing music, working in his studio and investing in the betterment of our country.
Dennis is preceded in death by his father Benny Bee Sr., grandmother Marie Battani, step-mother Colleen (Coco) Bee and half-brother Tim Zundel.
He is survived by his four children, Nicholette L. Bee and her fiance' John Lynch, Logan L. Bee, Molly R. Bee and Samantha G. Bee; fiance' Tiffany Ekern and her two daughters Taylor Ekern and Baylee Ekern-Gonzales; brother Benny Bee Jr (nieces Izabella, Haley, Ava and Lauren) (nephews Ezra, Kyle and Kaden); sister Cassie Bee; step-mother Lucy Bee; mother Darlene "Mem" Zundel, wife of Tom Zundel; brother Taj Zundel (niece Zoe Zundel); brother Gordy Zundel (nephews Tim, Topher and Trystan); nephew Kyler Zundel; and the mother of his four children, Tammy Curry.
"My mission in life is not to merely survive, but to thrive; and to do so with some passion, some compassion, some humor and some style." — Maya Angelou
We will miss his laugh, singing, hugs and one-of-a-kind dance moves. Until we meet again, we know he is watching over us.
The planning of Dennis' celebration of life is in process and will be announced at a later date.
---