Lady Dogs finish Stevi in final second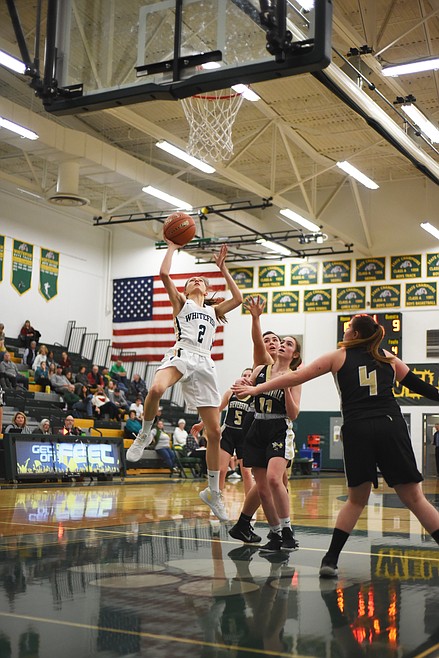 Erin Wilde rises for the layup in Friday's home win over Stevensville. (Daniel McKay/Whitefish Pilot)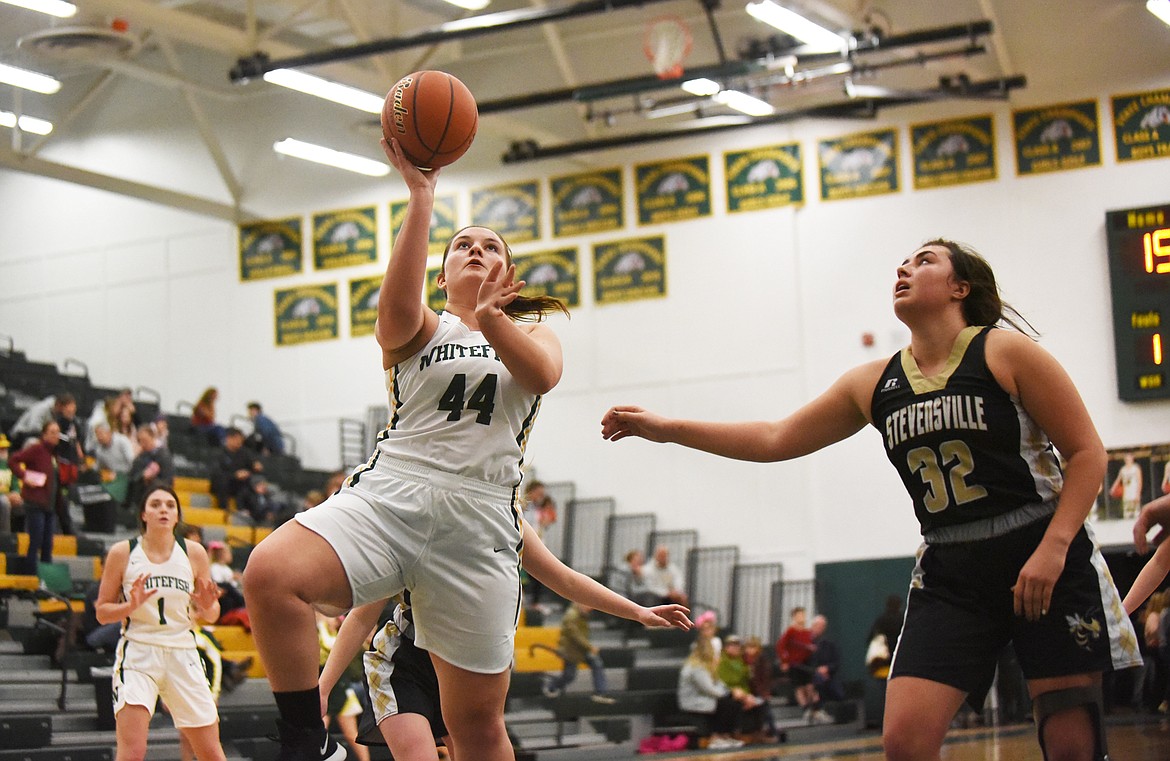 Hope Brown puts up a layup in Friday's home win over Stevensville. (Daniel McKay/Whitefish Pilot)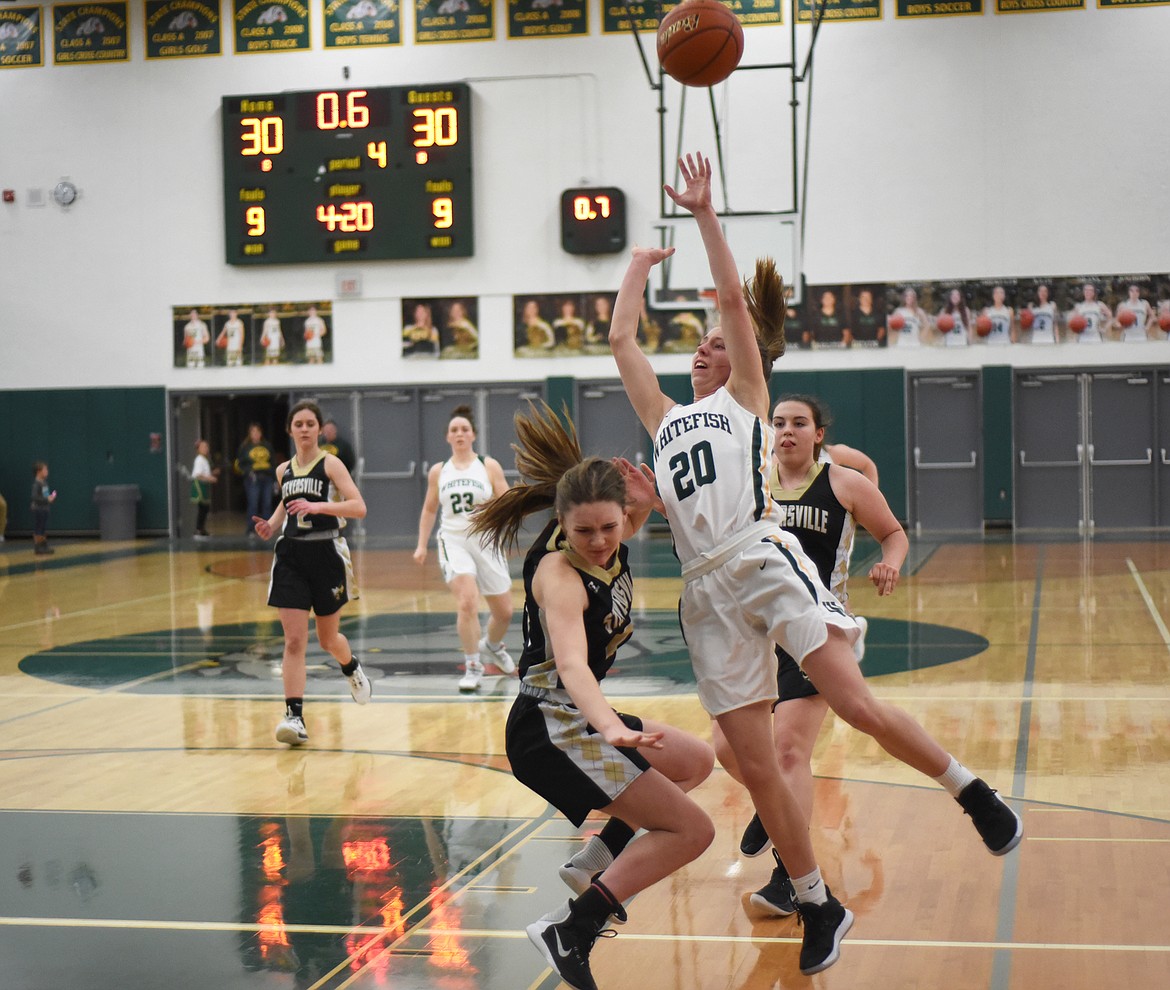 Mikenna Ells draws the foul before sinking the game-winning free throw in Friday's home win over Stevensville. (Daniel McKay/Whitefish Pilot)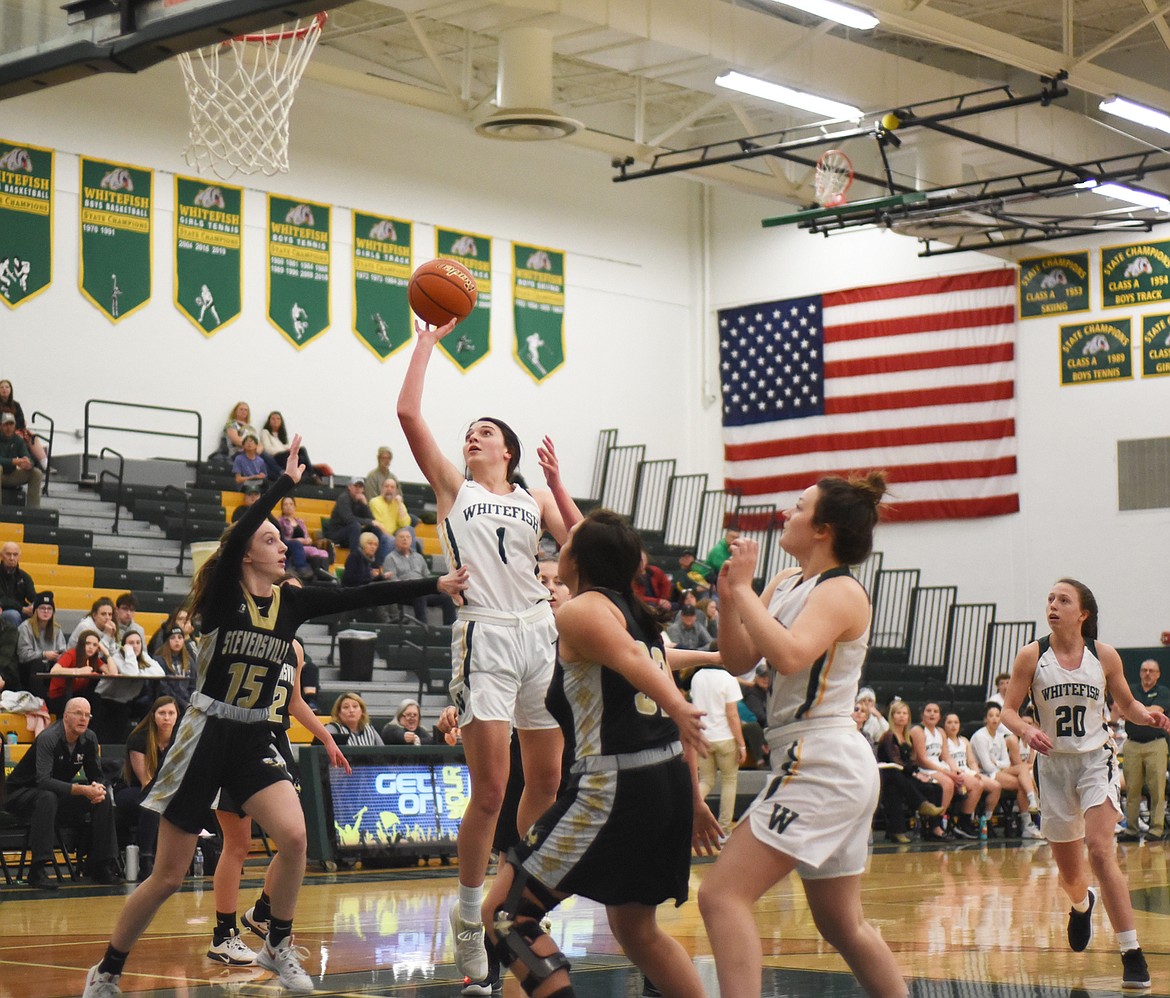 Jadi Walburn floats a shot in Friday's home win over Stevensville. (Daniel McKay/Whitefish Pilot)
Previous
Next
by
Daniel Mckay
Whitefish Pilot
|
February 18, 2020 3:39 PM
It wasn't pretty, but the Lady Bulldogs pulled out a final tenth of a second win over Stevensville last Friday at home.
Tied 30-30 with 4.4 seconds remaining, Mikenna Ells drew a foul to put her on the line with 0.1 seconds left to play.
She'd gone 1 of 2 at the line with 15 seconds to play, and then was charged with the foul that sent Stevi to the line to tie the game at 30 apiece.
But she sunk the first free throw and without enough time for Stevensville to get a shot up, gave Whitefish their fourth win of the season in dramatic fashion.
Ells matched Jadi Walburn with 12 points each as the team's leading scorers.
It was a back and forth game for both teams.
Whitefish opened with a strong first quarter, outscoring the Yellowjackets 10-1. But Stevi made up ground in the next two quarters, and the game was tied 22-22 heading into the fourth.
This week the Lady Dogs will take on Columbia Falls at home on Thursday before heading to Libby on Friday. Thursday's game will start at 6 p.m. and is Senior Night for the team.
Whitefish 10 5 7 9 31
Stevensville 1 10 11 8 30
Whitefish — Jadi Walburn 12, Kali Brubaker 1, Payton Kastella 2, Mikenna Ells 12, Gracie Smyley 4
Stevi — Maddie Sims 1, Kennedy Praast 13, Kelti Wondler 4, Evynne Alexander 12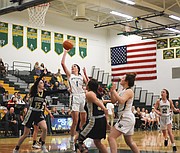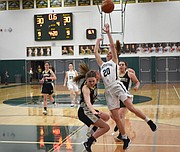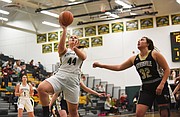 ---