Bulldog wrestlers look ahead to divisional tourney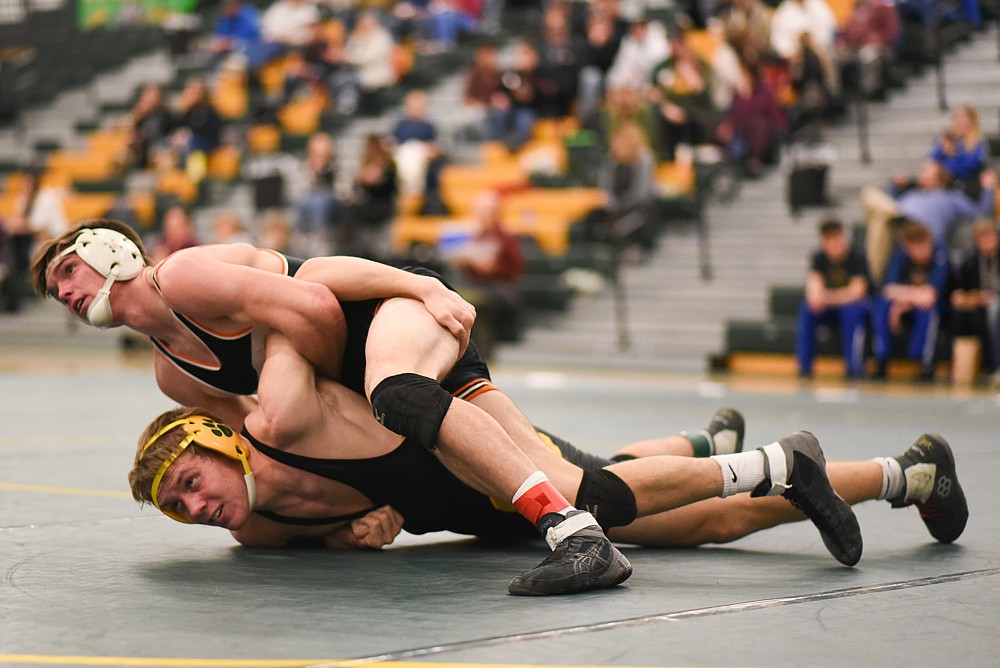 Camren Ross fights off a Eureka wrestler during the Bulldogs' home invitational last Friday. (Daniel McKay/Whitefish Pilot)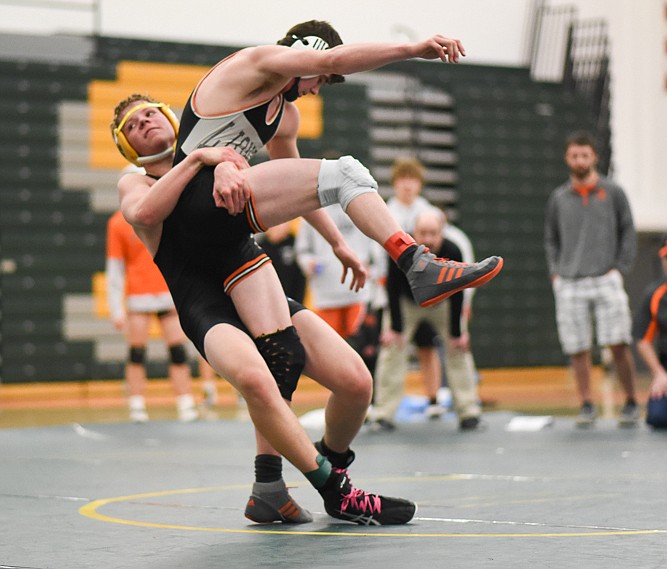 Rylee Creasey slams a Eureka wrestler during the Bulldogs' home invitational last Friday. (Daniel McKay/Whitefish Pilot)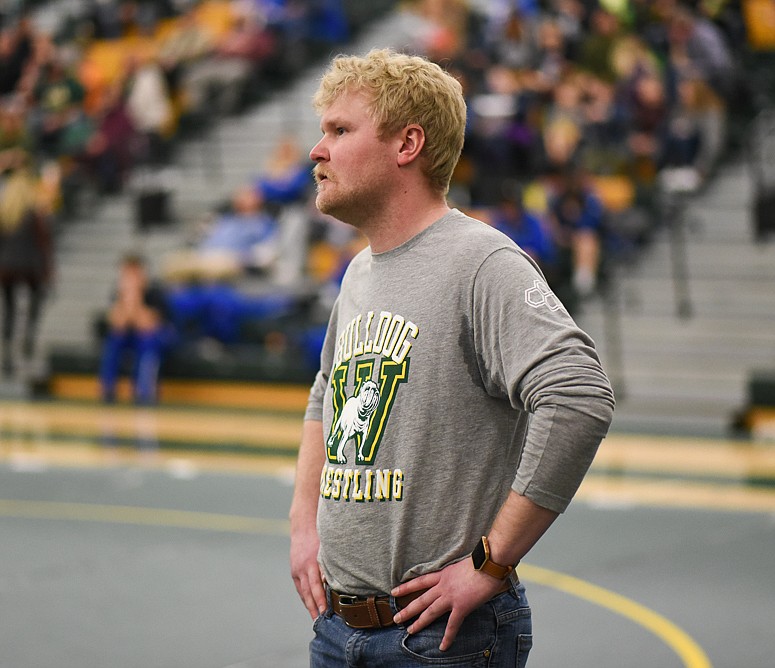 Wrestling head coach Danny Neff looks on during the Bulldogs' home invitational last Friday. (Daniel McKay/Whitefish Pilot)
Previous
Next
by
Daniel Mckay
Whitefish Pilot
|
February 11, 2020 2:29 PM
The Bulldog wrestling team is getting ready for the Western A Divisional Tournament this week after some nice competition at their home invite.
On Friday the team hosted Eureka, Thompson Falls, Browning and Columbia Falls.
Whitefish went 1-3 on the day, beating Thompson Falls 33-28 but falling to Eureka, Browning and C-Falls by scores of 38-24, 45-30 and 40-30.
Junior captain Camren Ross had a strong day, going 3-1 with wins against Browning, Columbia Falls and Thompson Falls. He fell in his Eureka matchup.
Head coach Danny Neff said Ross showed a lot against a top competitor, though.
"He wrestled really well. He lost one match to Hank Dunn, who is a state champ from Eureka," he said.
Neff also pointed out Kolter Kidrick, who went 3-1 too and also lost to his Eureka opponent.
Kidrick had started the season as the next in line when senior captain Dakota Flannery fell to injury, but has since made a name for himself, Neff said.
"He's kind of been the JV kid when Dakota Flannery is in the lineup. He really stepped up. He's made dramatic improvement, I'm really stoked to see how he's wrestling now," he said.
Overall, Neff said he's happy with his team's showing before they head to divisionals.
"We wrestled really well. Our record doesn't show it, but what we saw on the mat was really nice," he said. "We're trying to peak at divisionals and I think we're on our way, seeing a little bit of the light at the end of the tunnel."
In preparation, Neff says he has his kids working on physical conditioning ahead of Saturday.
"We've been doing two-a-days, just trying to build up that cardio and get ready for a long day in Ronan. We're not going to introduce anything new, we're just going to work hard in the room and try to compete best we can on Saturday," he said.
It's still up in the air whether Flannery will wrestle. Last season he took fifth at the state tournament, and recently he took second at the Rocky Mountain Classic in Missoula. However, he's battled knee and shoulder injuries all season, Neff said.
"He really wants to get back on the mat and he doesn't want to end his senior year being injured," Neff said.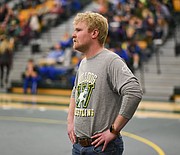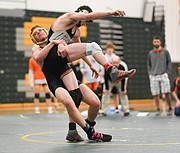 ---