Whitefish's Ross selected for Shrine game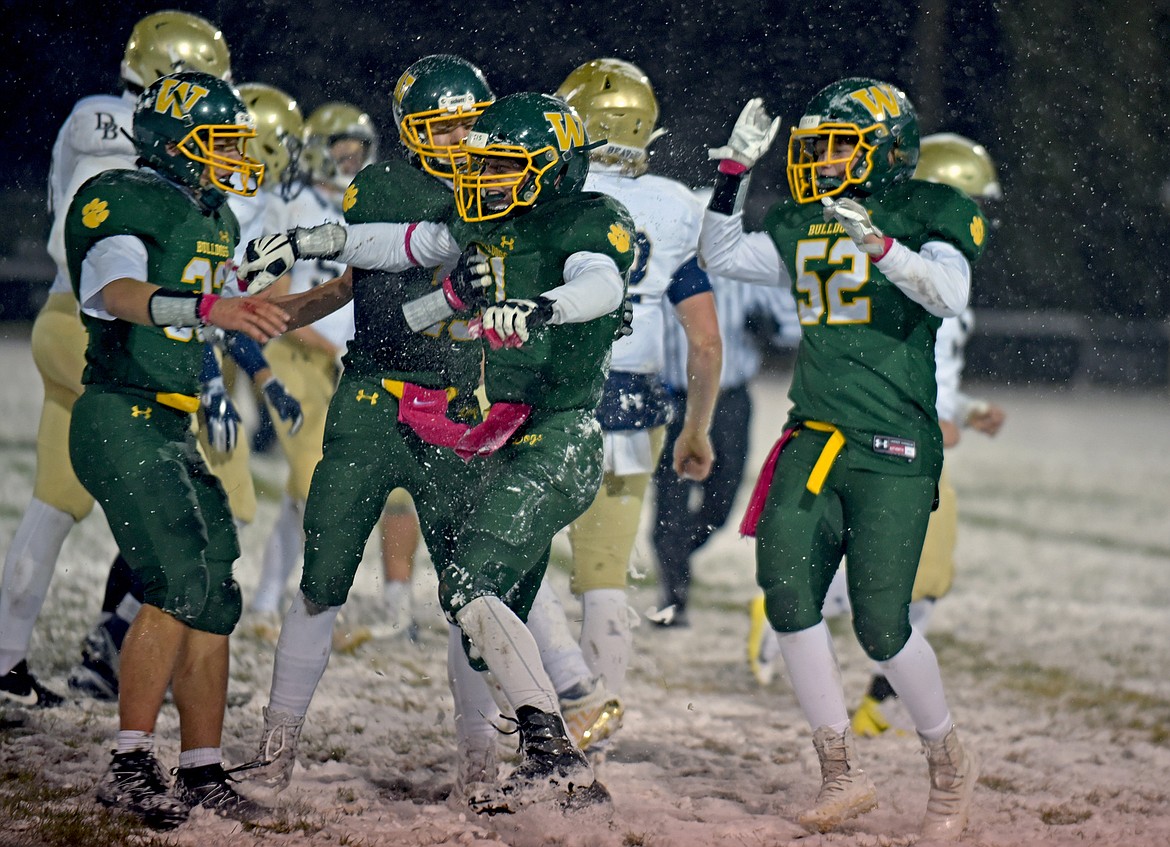 Whitefish lineman Camren Ross celebrates an unassisted sack with his teammates in a game against Dillon Friday night at the Dog Pound. (Whitney England/Whitefish Pilot)
by
WHITNEY ENGLAND
Reporter
|
December 30, 2020 1:00 AM
Bulldog Camren Ross was selected to join the West roster for the 74th East-West Shrine football game on June 19 in Billings.
Ross is a senior defensive end for Whitefish that also earned all-state honors for his performance this fall. For the Shrine game he is listed as 6-0 and 190 pounds. He is among six local football players to be selected.
In the 2020 season, Ross was a mainstay on both the offensive and defensive lines for the Bulldogs. He had numerous sacks and solo tackles while doing his job on the line. As a senior, he also brought tremendous leadership to his team.
Among postseason honors Ross also was recognized with all-conference first team selections in the tackles and defensive line categories.
The Montana Shrine Game started in 1947 and is played to help raise money and make people aware of the advanced orthopedic and burn care available at the Shriner's Hospital for Children in Spokane, Washington. A press release states that the game is the premier all-star game in Montana and has a long history of distinguished players and coaches; it is also one of the oldest high school all-star football games in the United States.
Glacier, Columbia Falls, Bigfork and Eureka football teams also had players selected to participate in the Shrine Game.
---