Whitefish swimmers ready to hit the pool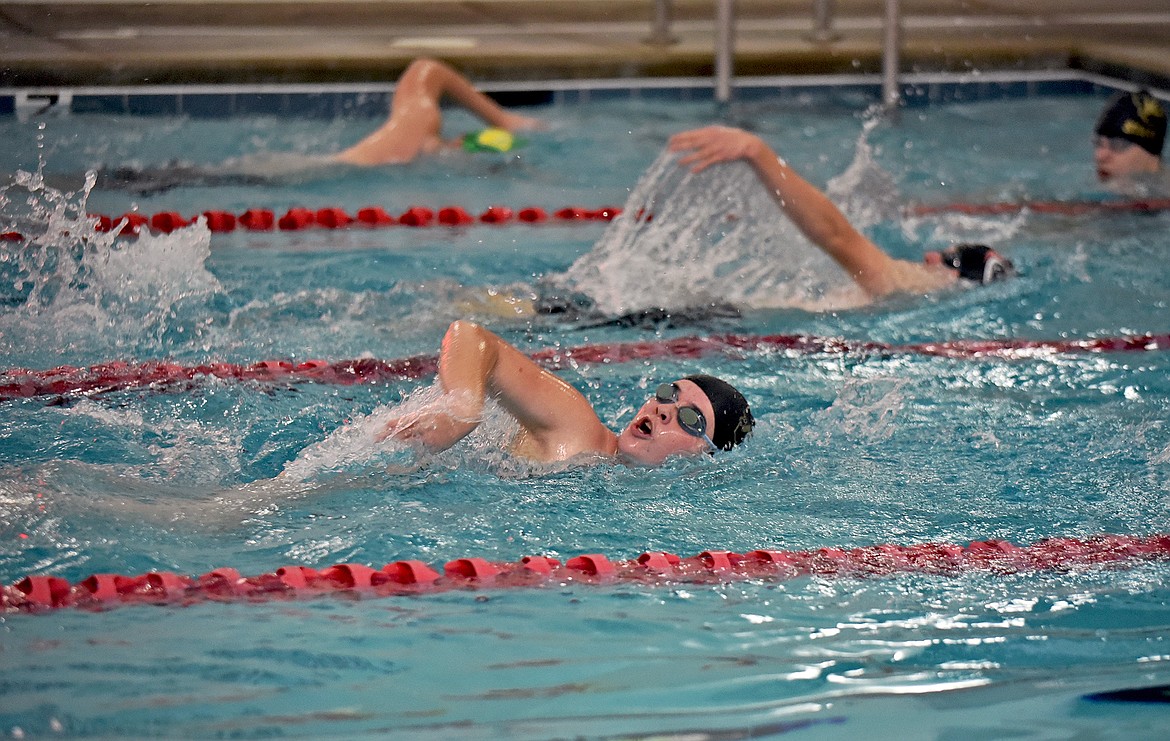 Whitefish freshman Emi Qunell practices a freestyle stroke during a high school swim practice on Dec. 10. (Whitney England/Whitefish Pilot)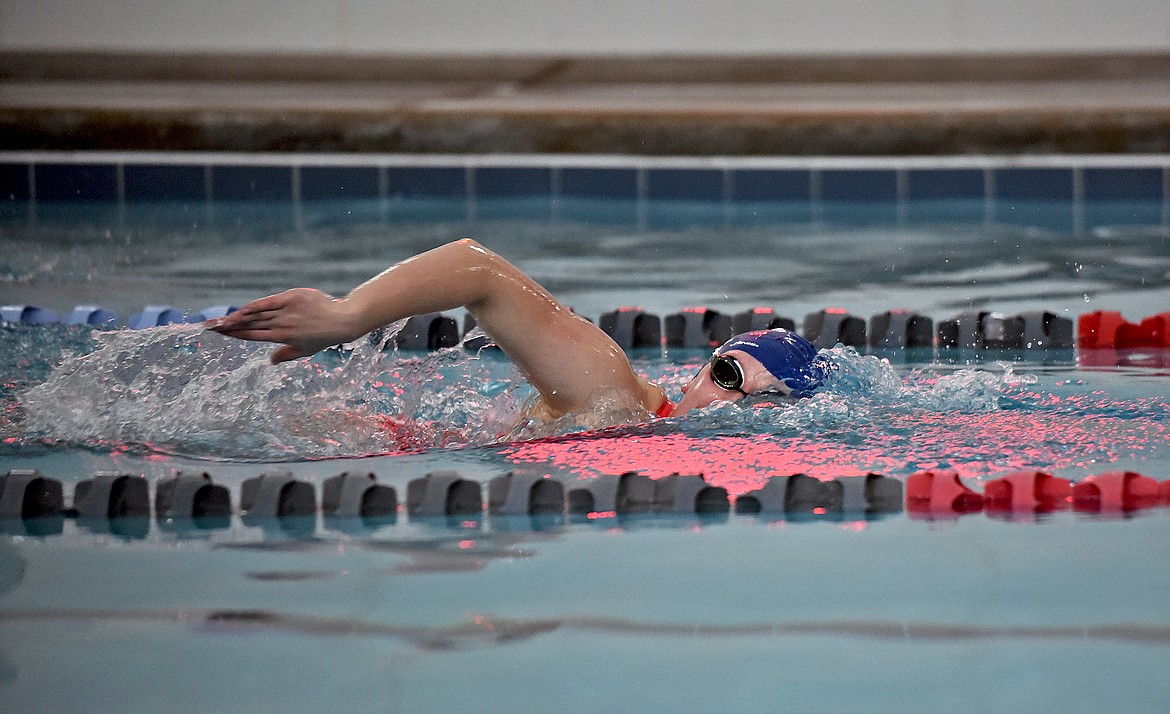 Whitefish senior Helena Kunz swims during practice on Dec. 10. (Whitney England/Whitefish Pilot)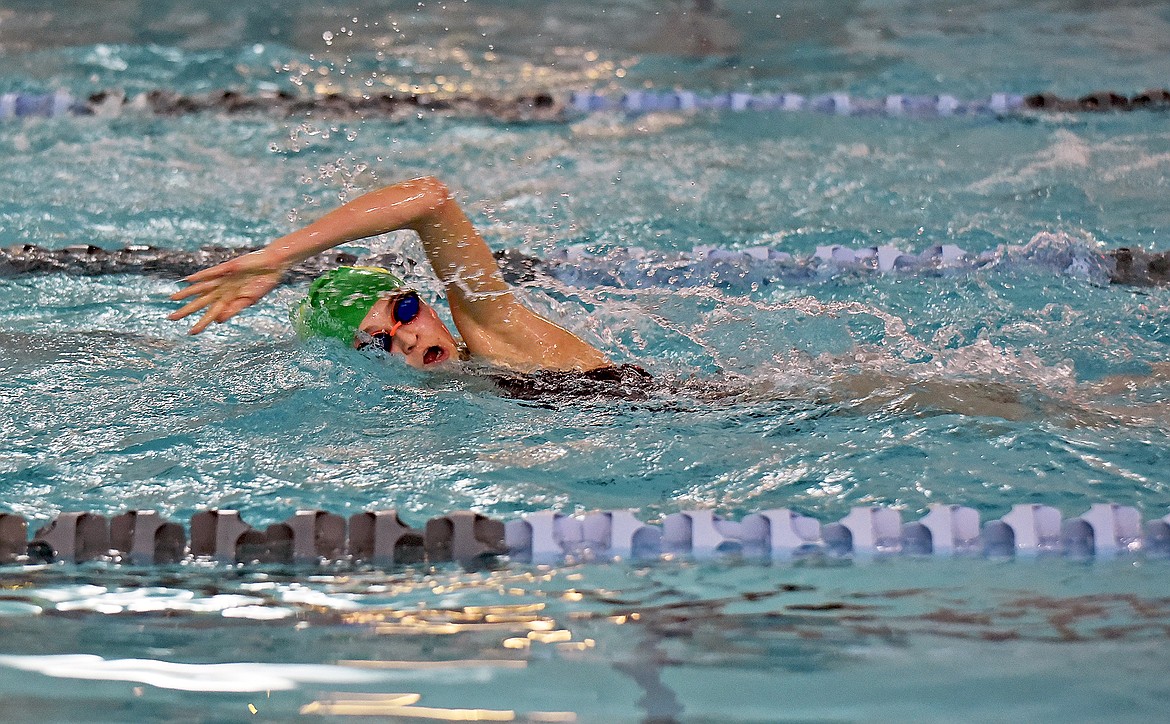 Bulldog sophomore Linnea McCrady swims during practice on Dec. 10. (Whitney England/Whitefish Pilot)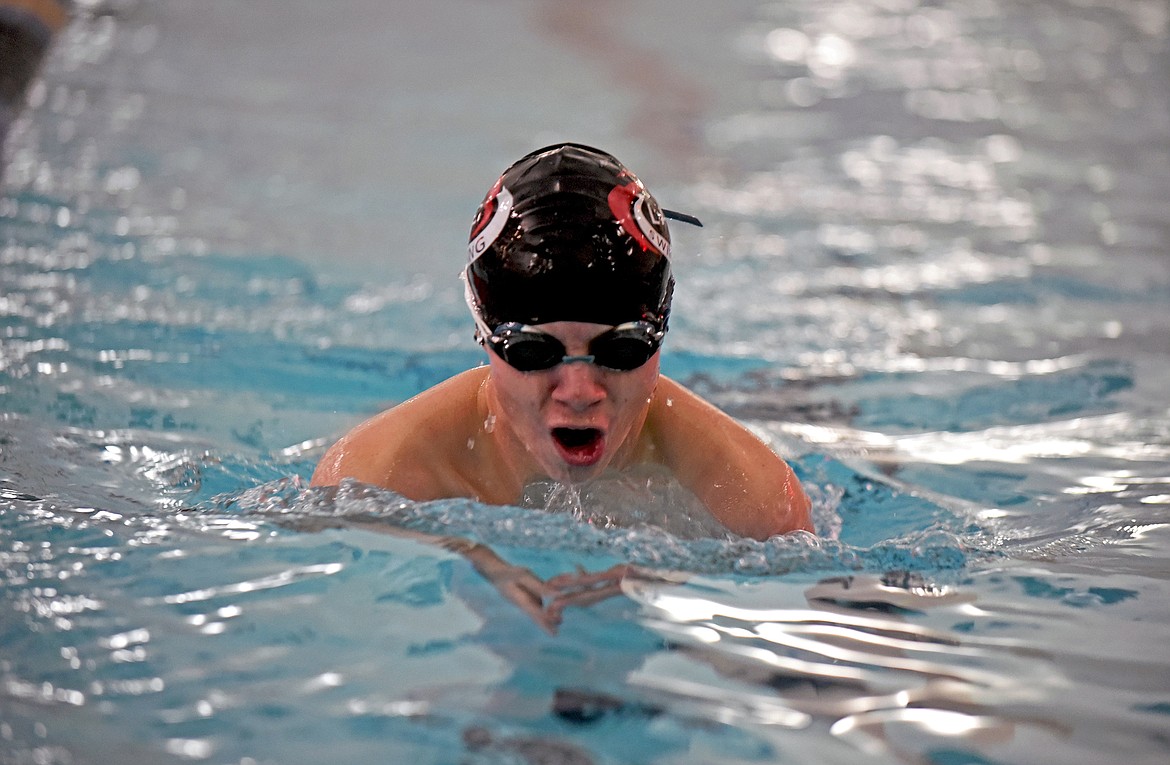 Bulldog returning swimmer Aaron Dicks swims during practice Dec. 10. (Whitney England/Whitefish Pilot)
Previous
Next
by
WHITNEY ENGLAND
Reporter
|
December 30, 2020 1:00 AM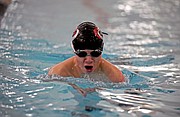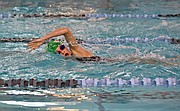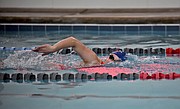 After a strong showing at the state championship meet last season, the Whitefish boys and girls swim teams hope to keep that high standard in the forefront heading into the new season.
The new Whitefish-Columbia Falls co-op team's head coach, Hayden Pierce, is looking forward to seeing improvements from several swimmers. She said while many seniors graduated, Whitefish still has a strong group this year.
"It's been a really easy transition [to head coach], I'm really loving it and I'm excited to watch the kids improve and hopefully do really well at state," Pierce said. "We have a lot of young swimmers as we lost a lot of seniors for both teams; but there are still some really exciting swimmers for both Whitefish and Columbia Falls."
This year, as with many other high school sports and clubs, will be a bit different though. Montana high school swimming teams will compete partially virtual this season. Whitefish has a couple of in-person meets sprinkled in with virtual competitions.
The virtual swim meets will be held during a regular practice at The WAVE where each team will set up the equipment and bring in officials to time the events before sending the results to be compiled along with other schools, Pierce explained.
Thus far Whitefish has two in-person meets scheduled, a home meet on Jan. 23 and the Polson Invite. For these meets only a few schools are to be invited, with a max of 200 swimmers competing at one location and limited spectators. The state championships will hopefully be in person as well, though Pierce said there are many aspects still being worked out.
"We're still narrowing down the details of what that's going to look like, especially for state," she said.
Last season the Whitefish boys swim team became the Class A state champions, and the girls team took second behind Billings Central. Although the teams were led by several seniors who graduated last year, there are many returning swimmers ready to fill in and lead their teams.
The Whitefish boys team includes returning senior Ben Dalen and juniors Aaron Dicks and Logan Botner along with a couple other swimmers.
Pierce hopes she'll be able to compile a relay team out of these swimmers.
Last year at state, Botner defended his 100 backstroke title and also won the 200 free race.
On the girls side Nia Hanson, Linnea McCrady, Patricia McDaniel, Ada Qunell, Emi Qunell and Rayna Mercer are sure to make a splash among the competition, according to Pierce. McDaniel and Helena Kunz are the two seniors leading the squad this season.
"I can only hope that we can get a few relays for each team and get as many points as we can at state, but we'll for sure have some really awesome improvements from individual swimmers throughout the season," Pierce said.
The Bulldog swim team's first meet is the Kalispell Invitational on Jan. 9 which will be held as a virtual meet. The teams' first in-person meet is set for Polson on Jan. 16 at noon.
---