Sam Wayman, 92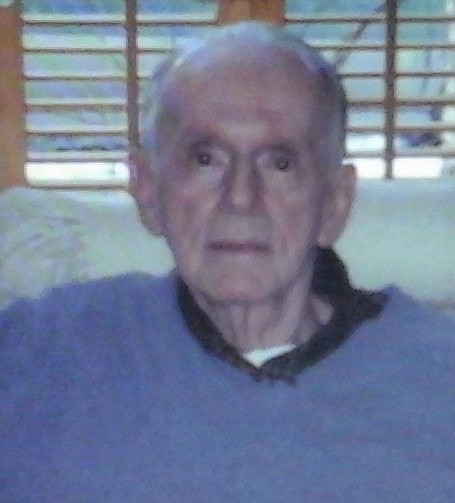 |
December 30, 2020 1:00 AM
Sam was a long time resident of Whitefish, Montana.
He died at the Beehive in Columbia Falls, Montana, on Dec. 17, 2020
He was born in Philadelphia, Pennsylvania on June 18, 1928 to Samuel E Wayman and Edna Martin.
Sam graduated from Camp Hill High School in 1946. He was active in sports and loved football.
After high school in 1946 he enlisted in the Navy where he served aboard two heavy cruisers the USS Macon and USS Albany as a Seaman and where he discovered his love of boats and the ocean.
On completion of his service in 1948 he attended and graduated from Penn State University
With a bachelor's degree in Economics and Finance with the intentions to enter the field of Financial Consulting. He graduated in 1952.
He joined Merrill Lynch in New York City for a year in an extensive training program. Upon completion Sam moved to the Merrill Lynch branch in La Jolla, California.
While at Penn State he was married for a short time and had three children. The marriage ended in 1957
In 1958 Sam met and married the love of his life, Irene Guthrie who at the time had
four children. They lived in southern California for a number of years where he managed the
Shearson Hammill & Co branch in San Diego.
In 1969 Sam and Irene set sail on the "Moby Dick" to see most of the world, what a great adventure it was, Siamese cats included on board.
In early 1971 they found their way to Whitefish where all things came together to make it home.
Sam entered a new phase of his career in investments at Birr Wilson in Kalispell as manager.
In 1974 he met Ian Davidson who expressed interest in opening a branch in Kalispell.
They negotiated the opening and he began a 33 year career and friendship with Ian and all the
D.A. Davidson crew.
Sam was involved in the community with Rotary, Toastmasters, Whitefish Community Development, Chamber of Commerce and Big Mountain Development.
Along with his busy career which he loved, Sam and Irene continued their adventures throughout the world, East Africa being like their second home. He and Irene loved the quiet country life with all the outdoor activities and spending time with family, horseback riding, hiking, reading, biking and local camping adventures. He loved all their many four legged friends.
Sam was smart, loving, kind, generous and always ready to lend an ear. He was also quite a ham.
He was preceded in death by his loving wife Irene, a daughter Phyllis, his parents, a sister Joan and numerous other relatives.
He is survived by his daughter Debbie Sands and husband Gordon of Whitefish, daughter Wendy Wayman of Kalispell, stepson Bill of California, his puppy pal Scruffy, special friends Pegge and Thomas, daughter Carol Wise and partner Roger, daughter Patty Wise and husband Hud and son Andrew Wise and partner all living in California. Sam also has five grandkids and13 great-grandkids.
A small family celebration will be at a later date.
In lieu of donations Sam would hope that all of you live your life to the fullest with no regrets and as dad would say, "Do it while you can." Sam is loved by so many and will be missed more than words can say. There is a tribute wall at www.buffalohillfh.com to leave a note, message or photo.
A very special thank you to all the staff at the Beehive for all their love and caring and to Frontier Hospice for all their support.

HAPPY TRAILS DAD!!!!!
Buffalo Hill Funeral Home is caring for the family.
---