Riders reminded they must wear mask while on SNOW bus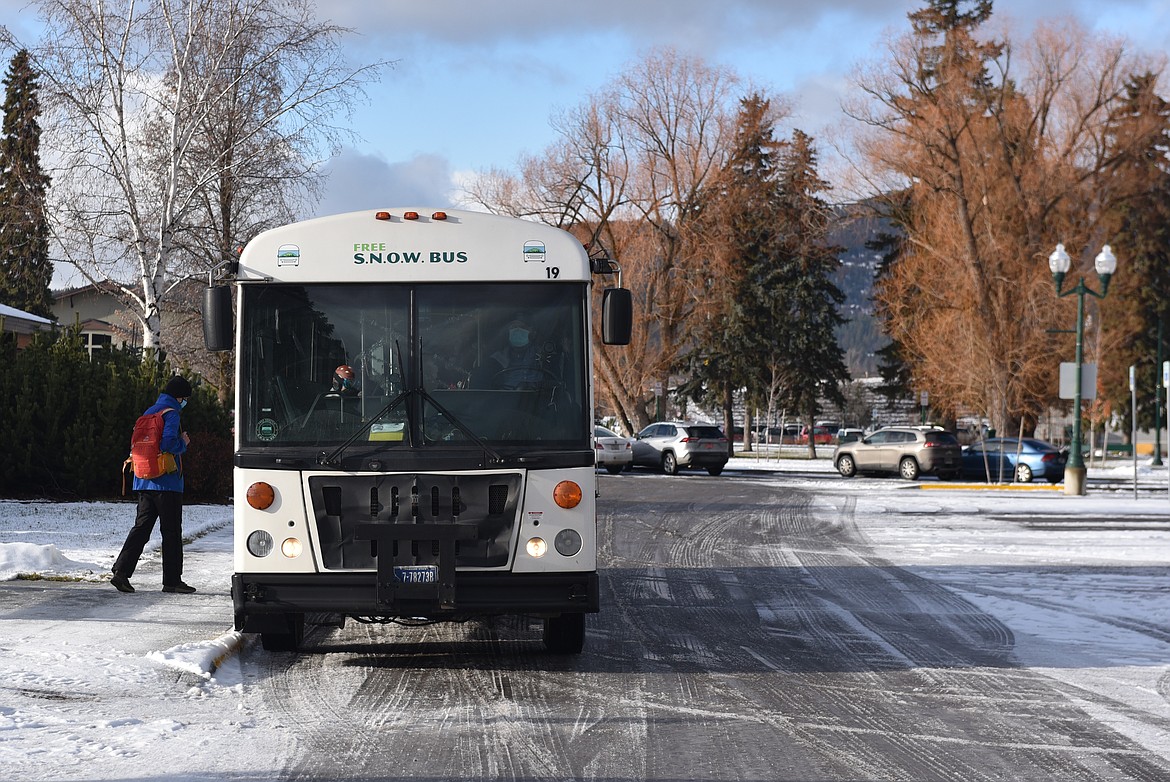 The SNOW Bus picks up riders in the parking lot north of the Whitefish Community Library. (Heidi Desch/Whitefish Pilot)
by
HEIDI DESCH
Editor
|
December 23, 2020 1:00 AM
Passengers who ride the SNOW Bus around town or to Whitefish Mountain Resort are being reminded that they are required to wear a mask throughout their ride.
The SNOW Bus provides free shuttle service around town and to the resort.
During its first week of operations for the winter bus drivers struggled with some users not wearing a mask or taking them off during their ride, according to Jenny Cloutier, Executive Director of the Big Mountain Commercial Association, the nonprofit that funds the bus service.
"Mask wearing is a condition of ridership for this free service and we need everyone to respect the rules," she said. "To be clear, the bus will not run if riders are not masked for the entire trip."
"If guests show up to ride the bus without one, they can ask the bus driver for a complimentary mask that are available to all," she added.
Montana Gov. Steve Bullock has implemented a mandate that requires masks to be worn in indoor public spaces, which includes public transportation.
Riders are asked to not only wear a mask while on the bus, but to load and unload from the back door of the bus to further protect the bus driver.
The SNOW Bus made several changes this winter to its operations in response to the COVID-19 pandemic, including doubling its fleet to allow for additional space, a commercial fog disinfectant spray used after each route and hand sanitizer offered at the door of each bus.
The Whitefish COVID task force recently released a video reminding folks to wear a mask while riding the bus.
For more information visit bigmtncommercial.org and whitefishcovidcares.com.
---