Jane A. (Strook) Felker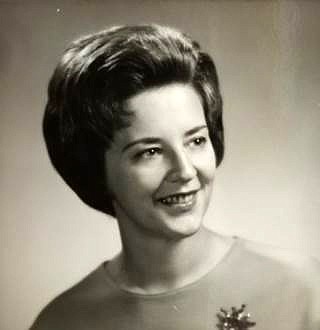 |
December 23, 2020 1:00 AM
Jane A. (Strook) Felker, 89, of Whitefish, Montana passed away on Nov. 8, 2020 in Warsaw, Missouri, after a 1 1/2-year battle with cancer. She is survived by her four children, Elizabeth J. (Henry K.) Jones, Warsaw, Missouri, David L. (Edith H.) Felker, Escondido, California, Susan C. (William M.) Felker-Little, Eureka, Montana, and Paul E. Felker.

Mrs. Felker was preceded in death by her two sisters, Gwen (Earl) Terp and June (Earl) Terp. Jane was born in Oak Park, Illinois, daughter of Emmeline and Edwin Strook. She graduated in 1954 from the University of Illinois, Champaign-Urbana, married her college sweetheart, Paul J. Felker, and celebrated 49 years of marriage before he died suddenly on Dec. 29, 2003.

Jane lived in Marshfield, Wisconsin, for 25 years. She was devoted to raising her four children, but made time to advocate for youth competitive swimming programs, and she personally enjoyed golfing in the summer and skiing in the winter. She was a photography enthusiast with an artistic eye, photo-documenting her travels and adventures almost to the end of her life. Jane also had an artistic passion for knitting. In 2019, Jane was honored for 50 years of volunteer service to PEO, a philanthropic organization for the betterment of women, serving most recently as the Whitefish, MT PEO Chapter historian in 2018 and 2019.
Other survivors include three grandchildren, Caryn C. Jones, Laura J. Jones-Martinez, and John W. Jones, II; great grandchildren Benjamin N. Harrell, Liam K. Lander, Persephone J. Lander, Amelia J. Jones-Martinez, and Violet C. Jones-Martinez.
A celebration of life will be held with family in 2021. Memorial donations can be made to the Benton County Hospice, PO Box 935, Warsaw, MO 65355 or to the American Cancer Society.
---