Musical movie comedic snapshot of pandemic world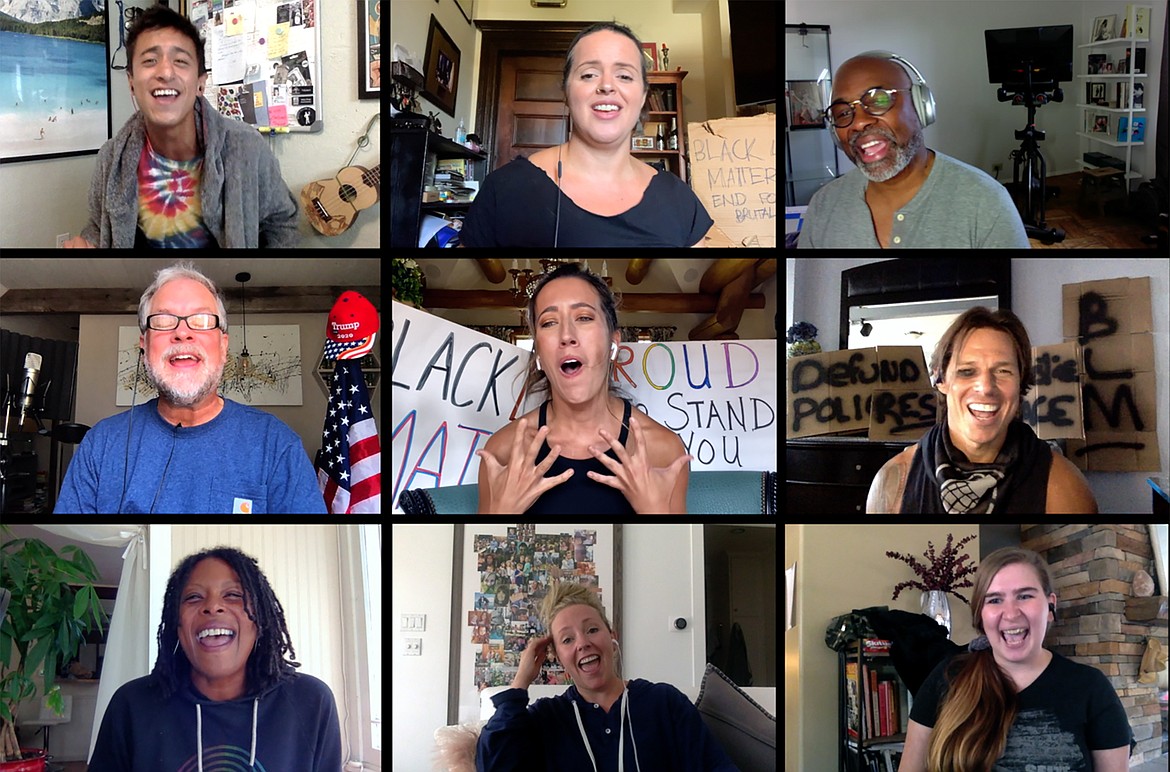 "Your Musical Is Cancelled: The Musical!" centers around a Zoom call where the cast of a small regional theater company is gathering after COVID-19 leads to the delay of their musical production. Performers from several different states participated in creating the musical all online. (Courtesy photo)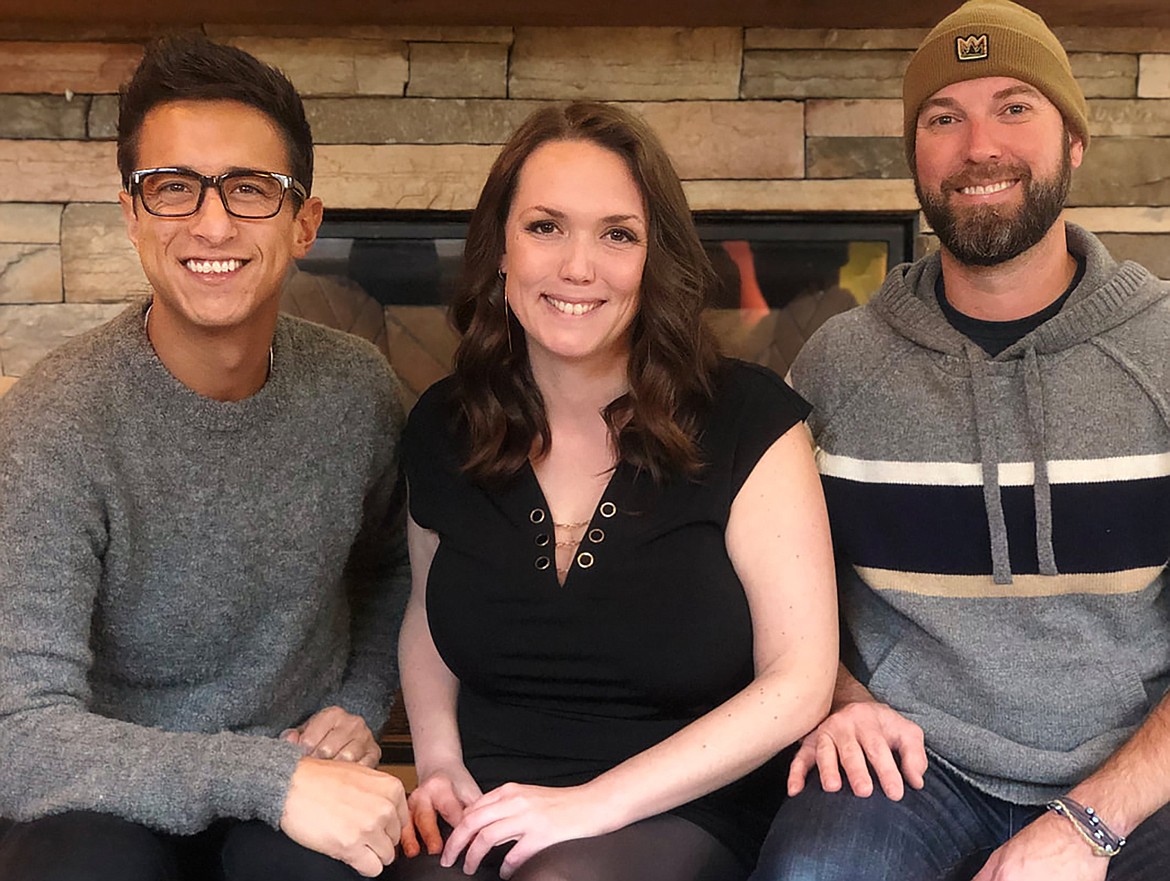 Erica Von Kleist, David Blair and Mikey Winn created "Your Musical Is Cancelled: The Musical!" They describe it as a "comedic snapshot of the time we're living." (Courtesy photo)
Previous
Next
by
HEIDI DESCH
Daily Inter Lake
|
December 9, 2020 1:00 AM
A trio of Whitefish creators have come together to produce a virtual musical that takes a humorous look at the fate of theatre companies in the wake of the COVID-19 pandemic.
Erica Von Kleist, David Blair and Mikey Winn have been collaborating together for years, but in March when the pandemic hit they began having conversations about writing a musical in one day. Once they got together they decided the idea needed more work so they set out to create what they now call a "comedic snapshot of the times we're living" and named it "Your Musical Is Cancelled: The Musical!"
Von Kleist said the effort began with one song, but grew from there to include different characters and a full storyline that was finally produced into a musical movie available for streaming online.
"It's really a musical adaptation of what's happening in theater right now with shows being canceled and people not being able to work," she said. "It's a movie and it's a musical experience."
Von Kleist is a composer, musician and educator. Blair has been an independent filmaker since 2005. Winn has a list of theater credits and has produced more than 10 original productions.
"Your Musical is Canceled" follows the cast and crew of a small regional theater company as they gather together on a Zoom meeting after COVID-19 leads to the delay of their musical production. As they wait for the theater's benefactor to join the call, they "lament about quarantine, unemployment and the state of the world."
Through laughter, tears and of course, unprompted musical numbers, they discuss their fears about whether the theater will survive and will their creative family be torn apart, the movie's creators explain.
Winn says the story and songs touch on what many people have been going through during quarantine and the pandemic.
"There's one song that talks about what it's like to be an extravert stuck in lockdown," he said. "Another song — COVID Rich — speaks about what it's like to make more on unemployment than in your regular job."
The creators brought on musically gifted actors and musicians they had all worked with over the years at both Whitefish Theatre Company and Alpine Theatre Project — two companies that would go on to executive produce the show — then across several states and many Zoom calls they filmed and recorded the musical.
"For many of us our entire careers were shattered this year and it's nice to have something like this come out of a crappy year," Von Kleist said. "It became a source of focus and of levity for us."
"Art is resilient and it's a reflection of life and that will never change," she adds.
Winn says he knows so many people who aren't able to work doing what they went to school for or love doing right now.
"Giving that opportunity to actors and musicians whose work was shut down felt good," he said.
After they finished filming, they handed off the hours of footage to Adam Pitman, who for years has been directing, writing, producing and editing films.
Pitman says working on the musical has been a highlight of his career, but also the hardest thing he's ever worked on.
"There was so much video and it was all filmed at home with different cameras and using microphones," he said. "They all filmed together on Zoom so they could act off each other, but then all the footage had to be pieced together. The musical is great — it's all what we need right now."
The creators say they learned a lot during the process, but Blair notes that the project was also something good that came out of a bad time.
"It definitely got us through some dark times," he said. "It was good to have something positive to focus rather than everything that was going on."
The response from those who have watched the musical, which was released online in late November has been overwhelmingly positive.
Blair says that while the story revolves around the pandemic, there are some universal themes in it that anyone can relate to.
"The pandemic has really been a universal low experience around the world," he said. "There are some big aspects of this that people can relate to and it just comes through in the mechanics of a musical. It's our take on something that we all went through and an experience that has touched everyone's lives."
The trio of creators of the musical are exploring the possibilities of using it as a fundraiser for different regional theater companies around the country. They are looking at having theaters sell tickets to the movie on certain dates and in return they would receive a portion of the proceeds from those sales.
For more information and to watch "Your Musical Is Cancelled: The Musical!" visit www.yourmusicaliscancelledthemusicalthewebsite.com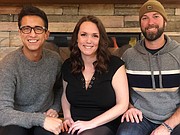 Recent Headlines
---