Center adds new programs in second year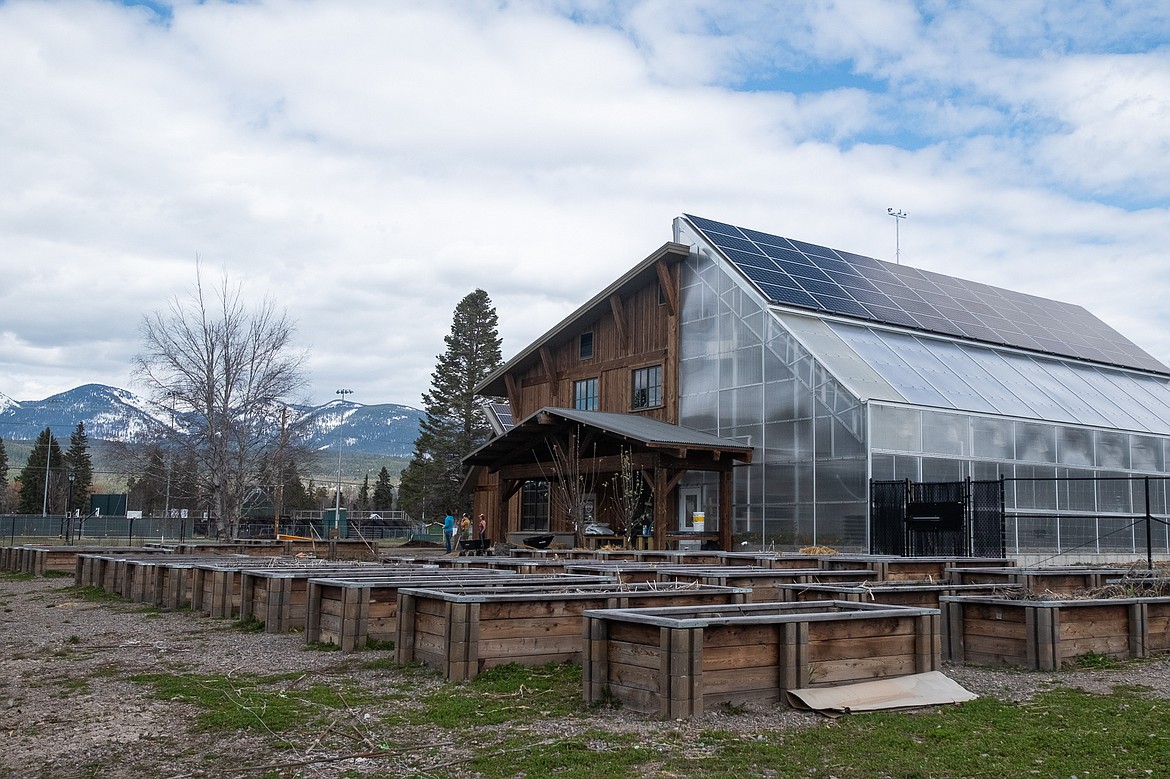 The Whitefish School District's Center for Sustainability and Entrepreneurship just wrapped up its second year of hands-on learning. (Daniel McKay/Whitefish Pilot)
by
Daniel McKay
Whitefish Pilot
|
April 28, 2020 12:23 PM
Students still got plenty of hands-on learning in the second year of the Whitefish School District's Center for Sustainability and Entrepreneurship even though in-classroom instruction was cut short due to school closures.
During the 2019-2020 school year, the district added first-, fifth- and sixth-grade programs at the center, adding to the existing middle and high school programs and helping to fill out a curriculum that caters to students of all ages.
So far the center's programming has comprehensive lessons for each grade from kindergarten through seventh grade.
In kindergarten, students spend two days, four hours total, learning about planting seeds, watering a garden and harvesting grown vegetables with hands-in-the-dirt experience. First graders then build on that with a "Seeds to Plants" lesson, where students learn about seeds and sort them into team-identified categories. They then collect and save seeds from plants grown in the CSE to be given away to local gardeners. The lesson culminates with students using seeds and plant parts to create their own artwork.
Second graders build on that with an insect course, which teaches the importance of insects to a health eco-agricultural system and how plans and pollinators work together.
In third grade, students dig deeper into the topic of soil and its importance to healthy crops and communities, while fourth graders spend three days learning about the different types of energies in a garden, exploring renewable energy practices and their sustainability implications.
The entrepreneurial part of the center's name comes into play in the later grade's lessons, District Curriculum Director Ryder Delaloye said.
This starts with the fifth graders' five-day farmers market program, where students build on their foundations from past lessons to grown, market and sell their own brand of microgreens. Student teams host a farmers market at the CSE where they can sell their microgreens to the community, and half the profits from the market go to a local nonprofit of the students' choosing.
"Imagine being a fifth grader, having that experience and then selling it and working with real money," he said. "That's a powerful learning opportunity."
Last year the students raised $650 for nonprofits in the Flathead, half of the earnings from the market.
The sixth graders build on that with a five-day salad dressing design challenge. Students learn how to make different dressings, then create their own dressing and business in small groups, which then compete in a "Shark Tank"-like pitch presentation to a panel of judges.
Seventh grade students complete their own environmental engineering project, where students work in teams to identify an environmental or agricultural problem, brainstorm solutions, and design and build their chosen solution.
At the high school level, students can participate in the sustainable agricultural class, which helps students develop career-based learning experiences that connect to fields associated with sustainable through direct work experiences. Past projects have been making and selling handmade goods, designing composting stations and more.
The projects are meant to mimic real projects that could come up in students' future careers. The curriculum as a whole is meant to comprise the same lessons and focus on sustainability, Delaloye said.
"When we look at future career pathways, we're talking needs and skill sets of collaboration, having a growth mindset and critical thinking. We really worked hard to embody that focus at the CSE while bringing a connection to sustainability and science," he said.
The CSE initially opened in April of 2018 as part of Earth Day celebrations. The project evolved from a greenhouse to the current $2.65 million net-zero facility with the help of the Whitefish FREEFLOW student group, Richard Atkinson's Older Man Walking campaign and various other private donations.
Delaloye said with two years in the books, he's excited to keep moving forward, but he's also happy to look back and find contentment in how things have gone so far.
"We're excited moving into next year, expanding that scope of programming, but if you look at this year alone, we had 1,500 student days and 40-plus teachers experience the CSE," he said.
Moving forward, Delaloye said the center is expected to see more growth in its wetlands and native forest areas starting this fall, as well as a new outdoor classroom space.
He's also looking to build on past classes done by teacher Eric Sawtelle, where students get to show off what they've learned.
"One of the things we're doing is we're bringing in all of our ninth grade Earth science classes to the CSE, in a manner that on a regular basis, we will have a learning opportunity where those students lead an activity for younger students," Delaloye said. "That's one of the things we're really excited about. You learn best when you teach, and it becomes interesting and embedded when you teach something."
---