Bulldogs' Moore signs with Western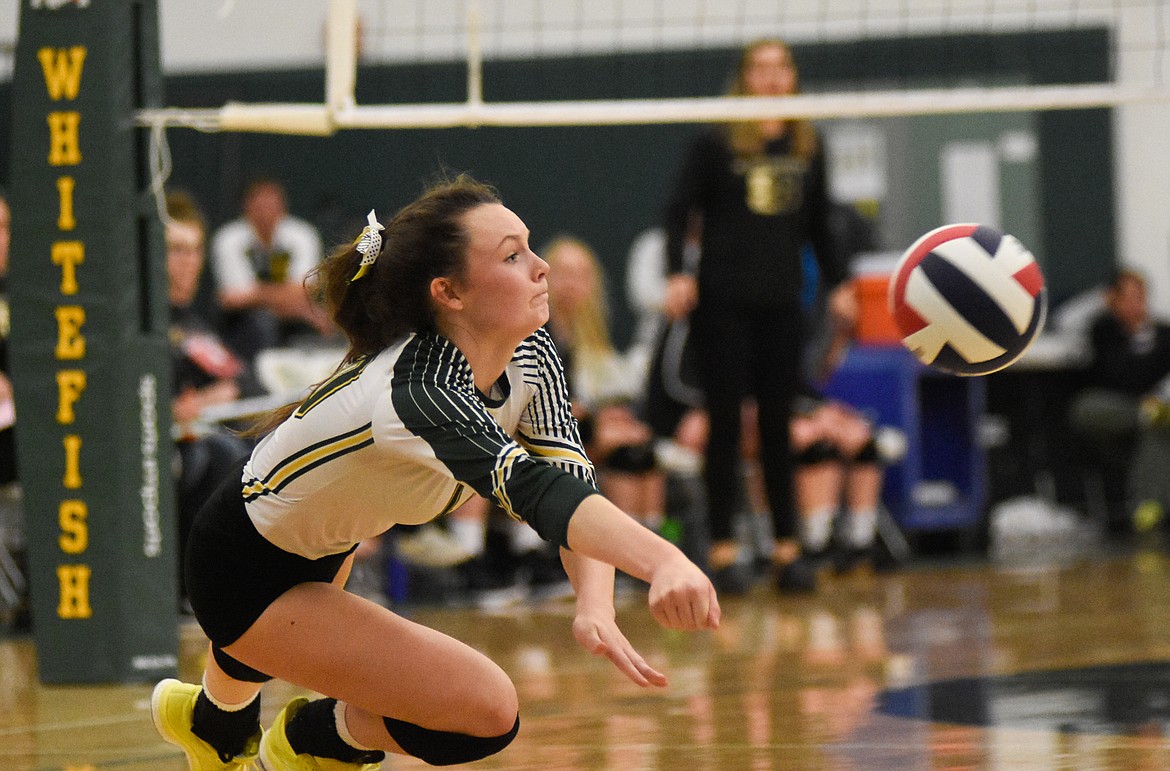 Kaiah Moore makes the diving play against Stevensville at Whitefish High School. (Daniel McKay/Whitefish Pilot file)
by
Daniel McKay
Whitefish Pilot
|
April 28, 2020 12:20 PM
Another Bulldog has signed on to play at the next level.
Whitefish senior Kaiah Moore is joining the University of Montana-Western Bulldogs volleyball team next year.
Moore's decision was recently featured in an article on umwbulldogs.com.
Moore said a lot stood out to her about Western when it came to making her choice.
"The players said the college, the whole town there's such a great community like Whitefish. Everyone knows and loves each other, and I really like that," she said. "I really like their block scheduling, they do just one class for three weeks and then a final, and I really preferred that over the classic four classes per semester that other colleges do."
She added that she wants to study environmental science or a related field.
"I've always just had a big passion for nature, and considering the circumstances with climate change I think my purpose is in doing something with that. I want to make a change with that," she said.
Moore last season was named first team All-State and All-Conference for her play for Whitefish.
---