Muldown project remains on budget, schedule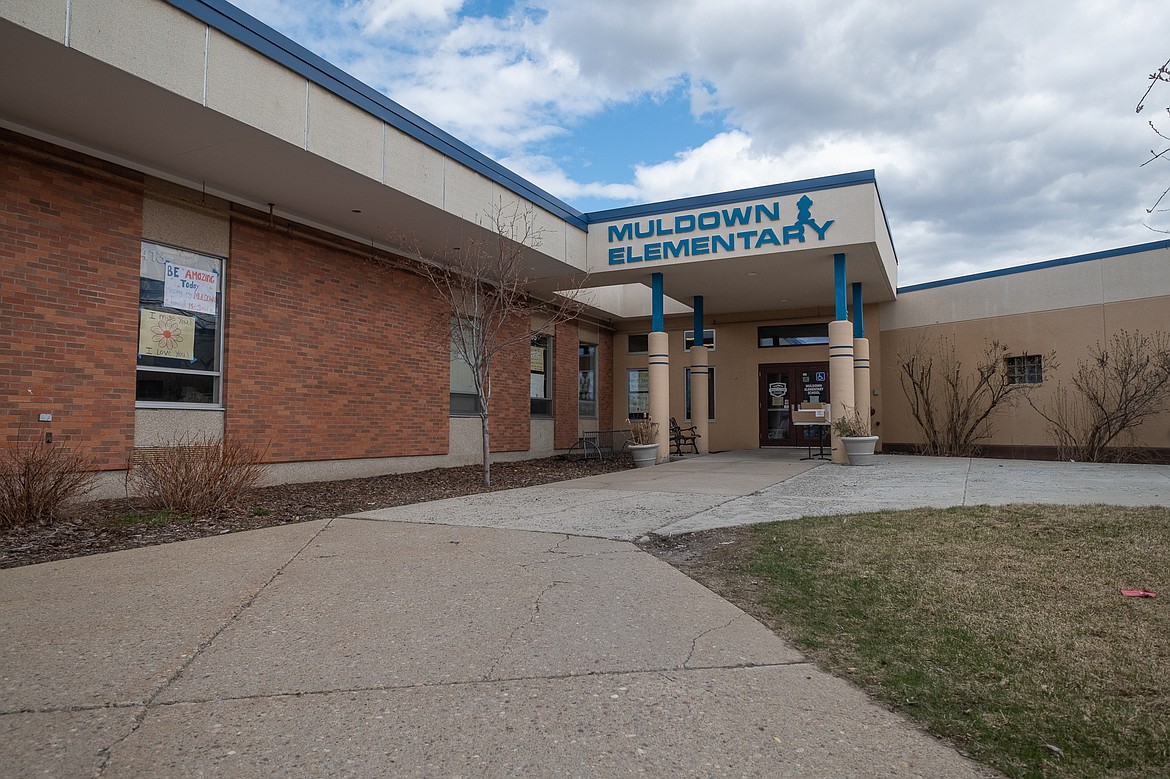 The Whitefish School District recently approved the final phase in the Muldown project, which involves demolition and "buttoning up" of the old school. (Daniel McKay/Whitefish Pilot)
by
Daniel McKay
Whitefish Pilot
|
April 22, 2020 1:00 AM
The construction of the new Muldown Elementary School is preparing to push into its final phase, which includes the demolition and buttoning up of specific parts of the old building.
The Whitefish School Board on April 14 unanimously approved a guaranteed maximum price amendment to their contract with Martell Construction, setting in the price for the project's Phase 5 at roughly $1.75 million.
That brings the project total to just over $23.75 million, which the district's owner's representative Dow Powell said he's satisfied with.
"That's basically an all-in price. That's where we set our goals two years ago. Martell's done a good job in keeping right in there, I feel," he told the board. "We've had one change order on this job, and that was for an added stormwater retention. Two years down the road, here we are about ready to finish a school in budget."
Phase 5 includes converting the kindergarten wing of the existing building into a standalone building, demolition of the majority of the rest of the building, and patching up the fourth-grade wing to create a new receiving and maintenance area.
The work will start in the summer but will carry over into the fall, Powell said.
"I don't expect this Muldown work [on the current school] will be finished by the start of school," he said. "It will be well on its way, but it won't be hindering kiddos in anyway."
Powell added that construction is moving along on the new Muldown building, and the project is still continuing on schedule despite the coronavirus outbreak.
"Fortunately, the school is far enough along that we're not having 60, 70 workers there everyday. It's anywhere between 15 to 25 in 95,000 square feet, so there's good distancing going on," he said. "Martell has been really good about this. Any employee that doesn't feel comfortable working can stay at home, and that's gone through all the trades."
Powell said a semi-trailer full of furniture has been received for the school, which for now is being stored in the commons areas until classrooms are finished.
He expects three more furniture shipments through May 3, and he's excited to see the school building coming together.
"We will have a school that will have been up and running for a few months by the time we have students in there in late August," he said. "It should be an exciting time."
The Whitefish School District in 2017 received a voter-approved $26.3 million bond to build the new school. Teachers are set to move into their new classrooms in the coming months, and the school will officially open in the fall.
School in Whitefish has been closed since March 16 due to the coronavirus outbreak.
---