Dominick looks to build on freeride success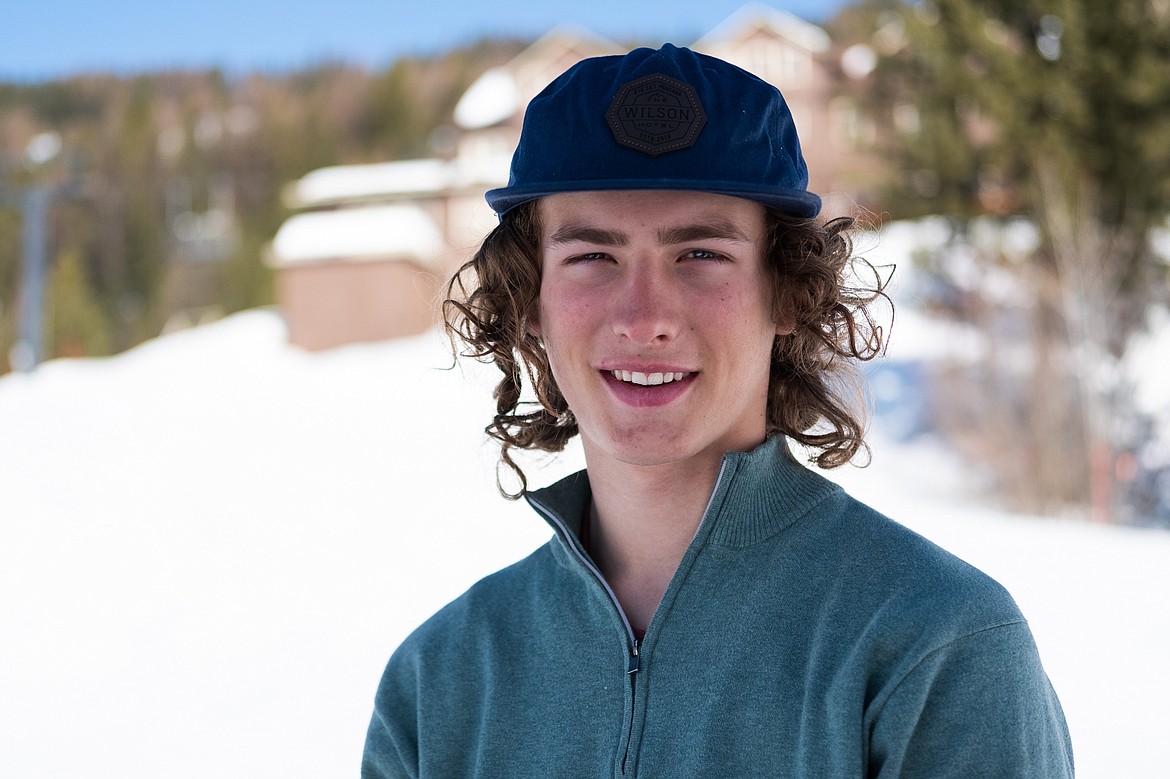 Gardner Dominick just wrapped up his competitive season as one of North America's top freeride skiers. (Daniel McKay/Whitefish Pilot)
by
Daniel McKay
Whitefish Pilot
|
April 15, 2020 1:00 AM
Gardner Dominick hopped on skis for the first time when he was 18 months old.
His father, Bayard, strapped him down with leashes, he says, and prior to that, he'd ridden down the slopes in dad's backpack.
But his earliest memory of skiing comes a few years later.
"I was in Fernie and I was with my dad and he was videoing me skiing down this hill. I did this perfect somersault, on accident, and just landed it. It was my first actual skiing thing that I remember," Dominick recalls. "I've kind of just always been on snow."
The sport stuck.
Dominick took to racing years later, and by the time he became a teenager, he started freestyle competitions, where skiers compete on a course with moguls, jumps and other terrain features.
Then he watched his friend Parkin Costain compete in freeride competitions, and he knew what he wanted to do. In freeriding, skiers or snowboarders compete on natural, ungroomed terrain without a set course, goals or rules.
Dominick just wrapped up his third competitive free ride season — cut short due to coronavirus-related cancellations — in the 15- to 18-year-old age division. He finished the season ranked 13th in North America.
During the season, he won the Jeep Junior Freeride National Championship in Golden, British Columbia, a regional competition in Big Sky, and took second in a national competition in Fernie, British Columbia.
The North American Championships were set to be held in April at Crystal Mountain near Seattle, but the event was canceled.
For Dominick, the appeal of free ride is the attitude that comes with it.
"When you go racing, the vibe is kind of really serious. But free ride, it's like you're just going out with a bunch of people to just shred and have a good time. There just ends up being a competition in the middle."
It's been a steady build for Dominick, who only competed once in his first season and found himself more in the middle of the pack last year.
"The first season I only did one competition to see if I liked it, and I ended up winning it. The second season I was kind of right in the middle of everyone, it was harder because everyone was older than me. Then I just came into this season and wasn't really expecting much, but I was skiing really well," he says.
He attributes this season's success to more focus.
Dominick says he stopped thinking about hitting things on his way down, and instead tuned his mind in to just his skis.
When he's in the zone, he says he's not thinking about much anyway.
"You're at the top of the run, and you're super scared, literally just terrified to go down. And once you ski like 10 feet, it sounds kind of funny, but you literally just get in the zone. It's crazy. You get to the bottom of the run and you're like, 'I don't even really remember the run, I just remember skiing.' You get into this super focused mode," he says.
A sophomore at Whitefish High School now, he says he's already thinking about his future and how skiing fits in.
It's hard not to, he says, when you're traveling with Costain and watching your friend do the things you want to do.
"It's cool, especially when you get to be with them. Then you're like, 'Wow, I get to experience this whole thing that I want to do.' Hopefully I'll do the work to get there someday," he says. "It'd be cool to go to the Free Ride World Tour and Worlds, and then maybe become a pro skier. We'll see."
Right now, though his focus is on the next free ride season, and he's got new expectations for himself.
"They're pretty high, because now I'm going to be one of the older ones in the group," he says. "If I'm still skiing really good, it should be a really good year."
---