Bullock extends stay-at-home order through April 24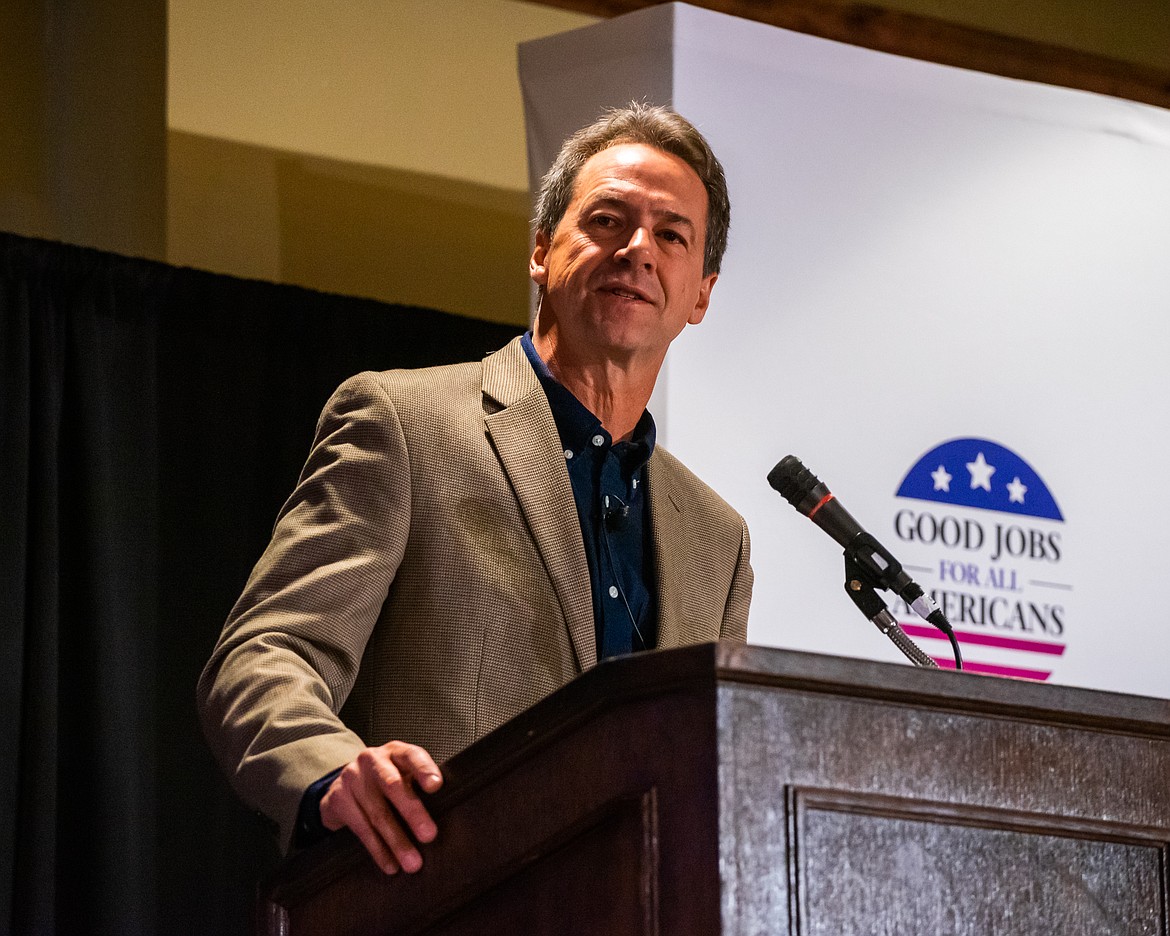 Montana Gov. Steve Bullock speaks during an event in Whitefish Lake. (Daniel McKay/Whitefish Pilot file)
Gov. Steve Bullock has extended the stay-at-home order for the state through April 24, including the closure of public schools, to slow the spread of the coronavirus.
Bullock on Tuesday afternoon announced the extension of the order that first went into effect on March 28.
"While there's no way to exactly pinpoint how long this pandemic will last or when Montana will face its peak," Bullock said. "There are several things that we do know. Staying at home will flatten the curve."
Bullock urged folks to stay home, avoid gatherings and only leaving home for essential work, visiting the grocery store or getting some fresh air.
Bullock said efforts must be kept up to flatten the curve and avoid a large number of cases of the virus that has occurred in other states.
"We are a state with a small population," Bullock said. "But we must not forget here in Montana we face some unique challenges. Every action we take now will help us overcome these unique challenges or better yet make sure we never have to confront them."
Bullock has also issued a number of orders related to the coronoavirus pandemic and those have also been extended. The stay-at-home order limits travel to only what's considered as essential such as visiting the grocery store, pharmacy or hardware store, and only allows essential workers to continue working.
The governor also encouraged people to wear cloth face coverings in places where social distancing, such as stores, is a challenge. He urged people to use cloth masks rather than medical-grade masks needed for health-care workers.
Montana on Tuesday had 320 confirmed cases of COVID-19. Six people have died as a result of the virus, and an estimated 57 patients have recovered.
Montana schools have been closed since March 16.
The Flathead City-County Health Department on Tuesday confirmed that there is documentation of community spread in the county.
Within the last few days, the health department has received six cases where no known contact or exposure with a positive case can be found or where the person did not travel.
"These cases indicate that there is evidence of community transmission in Flathead County," said Hillary Hanson, FCCHD Health Officer, in a release.
Five additional cases of COVID-19 were confirmed in Flathead County on Monday, April 6, bringing the county's total to 31 cases.
The health department's communicable disease team has been in touch with all of these cases and are currently conducting contact investigations to minimize additional transmission. All patients have been isolated, and those who had close contacts with the patients have been quarantined.
For local information, visit the county health department website at https://www.flatheadhealth.org/novel-coronavirus-covid-19/.
For additional information, visit https://dphhs.mt.gov/publichealth/cdepi/diseases/coronavirusmt
---