Marilynn Dee Harding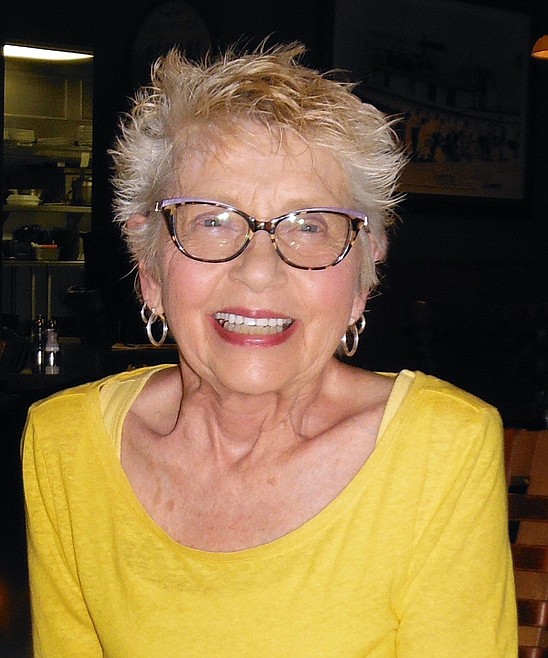 |
September 10, 2019 1:00 PM
Marilynn Dee Harding, 75, of Whitefish, devoted sister, beloved wife, loving mother and grandmother extraordinaire passed away Aug. 24, 2019 while at a family gathering. She had a passion for life and lived each day to the fullest.
Marilynn was born June 6, 1944 (D-Day, hence her middle name) in Detroit, Michigan to Basil Meshefski and Ursula Mager. Marilynn joined her brother Ronald to complete their family. After her father's early death, the family moved to Grafton, North Dakota. Raised by a single mother, she learned to work hard and never complained. Her strong work ethic was always evident and passed on by example to her children and grandchildren.
She attended Grafton High School and played the clarinet and got the opportunity to march in the band during the Rose Bowl parade in Pasadena, California. Marilynn was a finalist in the Miss Grafton Beauty Pageant. After graduation she followed her brother to study home economics at the University of North Dakota. Brother Ron was a member of the SAE fraternity and set her up on a blind date with his fraternity brother, Gordon Harding, for the Homecoming dance. They fell in love and were married in Grand Forks in a formal ceremony that was the social event of the year. Gordon and Marilynn continued that dance and love affair for 53 years.
Marilynn and Gordon lived many places (North Dakota, Minnesota, Montana) before they settled on Indian Bay, West Shore Flathead Lake, in Polson, Montana, to raise their two daughters Rebecca and Katherine. Marilynn was a talented loving mother, sewing clothes and costumes, attending the girls' events, cooking, baking, crafting, home decorating, gardening and when needed helping Gordon with their local businesses: Flagship, a clothing store and the Ancient Mariner Bar and Restaurant. After raising their girls, Marilynn and Gordon moved to San Diego and there began Marilynn's retail career. She worked high-end retail in Seaport Village and La Jolla, California becoming a retail merchandising genius. Dad would joke and say mom could sell anything. Later she and Gordon moved to Billings, Montana and began her successful career with Dillards. She received their prestigious "Pace Setter" award for 10 years in a row. Marilynn sold over $1 million of women's clothing each year. She had a love for fashion. Upon retirement, Marilynn and Gordon moved to Whitefish to be close to their daughters and grandchildren. Her family was very important to her and she made a huge difference in their lives. Birthdays, Christmas, Halloween and all holidays will not be the same without her. She could dress up any occasion with her creative talents and made them so very special. Marilynn was a true friend and touched many lives around her. She loved her dogs and treated them like royalty. She will be missed!
Marilynn leaves behind her adoring husband Gordon, brother Ronald, daughters Rebecca (Jon) Hjertberg and Katherine (Dan) Ray and the joys of her life grandchildren Alexander and Kaylee along with her doggie Wiley and her dear close friends and extended family.
We would like to extend this invitation to all who were lucky to know her. Lunch and dessert will be served along with musical entertainment in a beautiful garden setting.
Dress for a Garden Party! The celebration of Marilynn's life will begin at 11 a.m. on Saturday, Sept. 14 at Nancy Cawdrey Gallery and Cypress Yard, 204 Wisconsin Avenue, Whitefish, Montana.
Austin Funeral and Cremation Services in Whitefish is caring for Marilynn's family.
---