Barbara Collins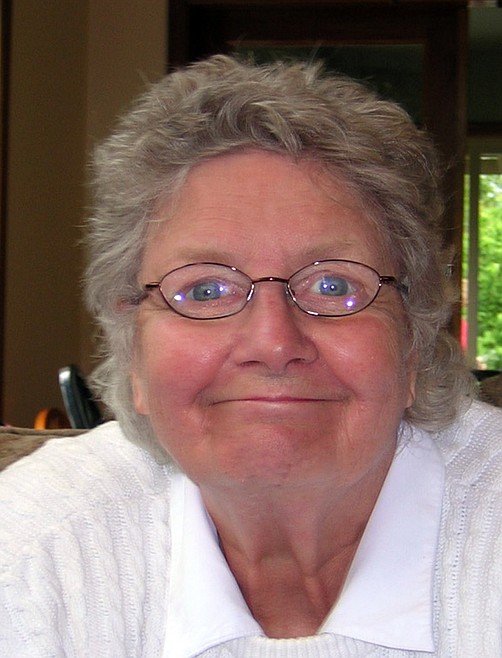 |
October 15, 2019 1:53 PM
Barbara Florence Collins née Lester has slipped the surly bonds of earth and joined her beloved husband in the great adventures that lie in the next life.
Born Sept. 19, 1927 in Croyden, England, Barbara lived a full and fascinating life. As a teen she endured Germany's war against England, living through the Nazi Blitzkrieg against England; remembered terrifying nights in their Anderson bomb shelter with her mother, brother and sister as her father worked through the bombing as an air raid civil warden. In 1945 she joined the RAF and served seven years. It was during this time that she met Bob at a military leave center in the idyllic and beautiful Hartz Mountains of Germany. They were married in Karlsruhe, Germany in August of 1952. For the next 23 years Barbara and Bob traveled the world as members of the U.S. Army. From Africa to Germany to Thailand to the United States they served our nation wherever needed. Barbara "held down the fort" many times as Bob served multiple extended unaccompanied tours in Vietnam. Upon retirement from the service they built a home in Mineral, Virginia, later moving to Lacey, Washington and then to Whitefish, Montana.
Barbara was an avid gardener, animal lover, accomplished Girl Scout leader and world traveler. Barbara worked her entire life. From the early days helping her father in his corner "sweet shop" business to managing a stereo equipment store to city manager for Mineral, Virginia. Her last work was as a travel agent which included guiding countless groups on tours to fascinating destinations all over the world.
Barbara is survived by her children, Chris Zignego and husband Doug, Bob Collins Jr. and wife Lori, grandchildren, Matthew Zignego, Petty Officer Nick Zignego and wife Mary, Katie Pieterick and husband Kenan, Petty Officer Jake Collins and Emily Collins, and three great grandchildren Ava, Kealie and Taylin. Additionally, in England, her brother Jo Lester and numerous nieces and nephews.
A funeral for both Barbara and Bob was celebrated at All Saint's Episcopal Church in Columbia Falls on Saturday, Oct. 12, 2019 at 3 p.m. Interment followed at the Veteran's Cemetery in Columbia Falls. Online condolences and memories may be shared with the family on Barbara's webpage at AustinFH.com.
Donations may be made in Barbara's honor at the Humane Society of Northwest Montana, 100 Adopt A Pet Way, Kalispell, MT. 59903.
Austin Funeral and Cremation Services in Whitefish is caring for the family.
---