Wilfred (Bill) Stare Miller, MD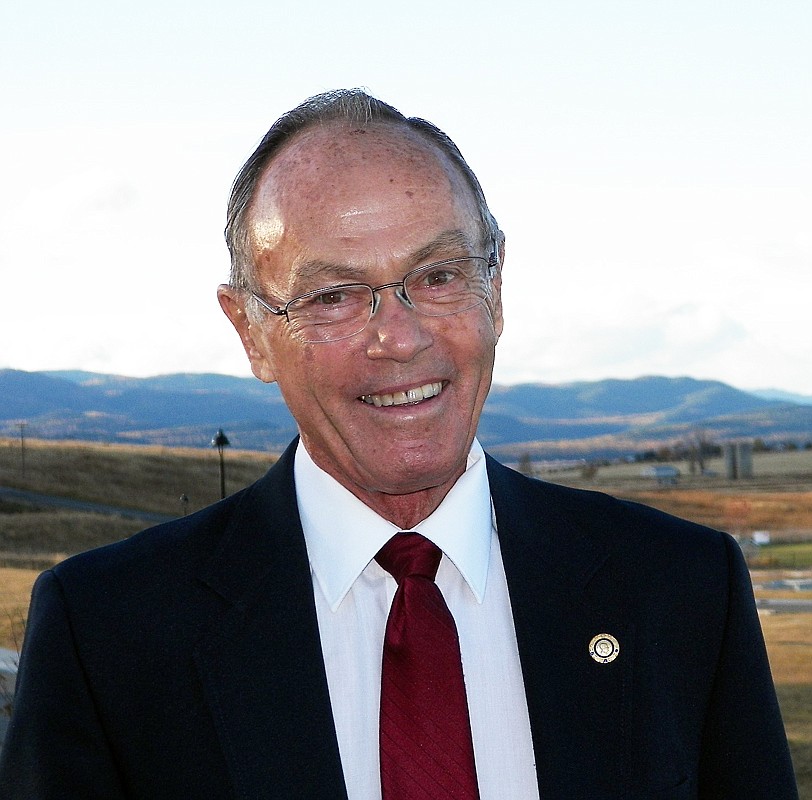 Wilfred (Bill) Miller 88, of Green Valley, Arizona, and formally of Whitefish, passed away on May 17, 2019. He was born in Decatur, Illinois, to Dr. W.S. Miller and Cecil Miller. The family later moved to Assumption, Illinois.
He attended Kentucky Military Academy where he graduated as Valedictorian. He then attended Weslyan Methodist College where he graduated with honors. He joined the U.S. Airforce and graduated in the top four from the Airforce School of Aviation Medicine. After marrying Patricia DeHart of Assumption, Illinois in 1953, he served at Randolph Air Force Base in San Antonio, Texas. He then transferred to Ft. Lewis Air Force Base in Tacoma, Washington, where he finished his internship and residency.
Bill, Patricia and family moved to Whitefish, in 1961. He worked as a physician for Dr. Kaufman and Dr. McIntyre until he started his own practice with Dr. Jerrold Johnson, which lasted 30 plus years. He was an active member of the Whitefish Community. He was a member of the Jaycees, the Rotary Club, and he was a past Prime Minister and King of the Whitefish Winter Carnival. He was the attending physician and a waterski participant in the Whitefish Regatta for many years. Bill loved to participate in winter and water skiing, hiking and hunting.
He moved to Green Valley, Arizona, in 2002. He was an active member of the Desert Hills Lutheran Church, the Elks Lodge, and in his community.
He is preceded in death by his parents and his beloved daughter Wendy Miller. He is survived by his four sons and spouses: Mark Miller (Betty) of Green Valley [formerly of Missoula and Whitefish], Steve Miller of Whitefish, Bruce Miller (Nikki) of Loveland, Colorado, and Jeff Miller (Candi) of Spokane, Washington; and his seven grandchildren: Kristina, Mikel, Matt, Jake, Zach, Kyle, and Ashley. He is also survived by his love and best friend, Dorothy Murphy of Green Valley, Arizona.
Memorial service plans are pending.
---