Charles M Schwarz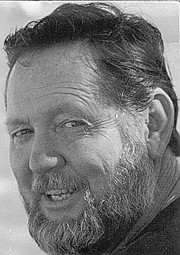 After 92 years of love and adventure, Charles Milton Schwarz, "Charlie," peacefully left this life to venture on to his "happy hunting grounds."
He is survive by the love of his life, Chyral Berney, who loved him deeply and shared his life in his last years; his sister, Nancy (Bill) Mills; his children — Susan (Frosty) Shanks, Scott (Ruth) Schwarz and Glenn (Danette) Schwarz; step-children — David Breslin, Diana Anderson, Derek (Barb) Todd and Duncan (Sally) Todd; niece, Lesley, and nephew, Wayne; many grandchildren and great-grandchildren; as well as many friends who will miss him.
He was preceded in death by his parents Joseph and Helen; his wife Susan; ex-wife Joan; step-son Daniel and nephew Craig.
Enlisting at age 17, before graduating from high school, he served in the U.S. Army during WWII, spending most of his time in Japan. He came home a man.
Charlie came to Whitefish, Montana in 1979, after retiring as a Captain with the Los Angeles County Fire Department. Here he enjoyed his love of hunting, fishing and the great outdoors. If you wanted that quiet man to talk, just ask him about his hunting trips. If he really liked you, he might share the location of his favorite fishing spot.
We will cherish our memories and love for this wonderful man, and we are grateful for our time spent with him. We think of you often, Charlie-Pa, we will miss you, until we meet again.
The family wishes to thank: Chyral and Diana for taking such good care of Charlie at home his last months; Home Options Hospice, especially Dana, Amber and Alisha; Dr. Gillespie and Dr. Danielle for being Charlie's doctors for so long; and Chyral's sons, Mark and Rob, for always being there for Charlie!
A Memorial will be held to celebrate his life latter this summer.
Recent Headlines
---