June Anne Erickson Hiebert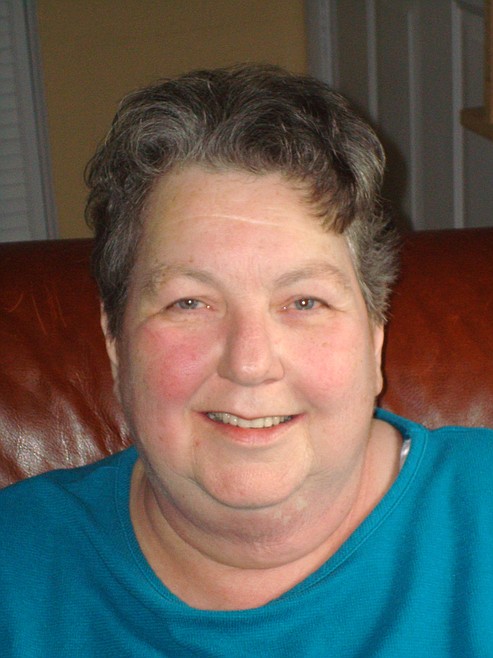 June Anne Erickson Hiebert "June Bug," 68, of Whitefish, passed away Feb. 9, 2019 surrounded by family.
June was the eighth of nine children born to Lloyd and Gladys Erickson in Whitefish, on June 9, 1950. She, like eight of the nine kids, was born at home on the family farm.
June had a strong quiet faith and after graduating high school in 1968, she went to Wesley Bible College for a year. Afterwards, she moved to New York for a short time where she became a certified nursing assistant, a career that she loved. She enjoyed providing care to others who were unable to care for themselves.
June moved back home where she continued to work as a CNA for a few years in both Whitefish and Kalispell, until chronic illness prevented her from working. She tried to regain her health so she could get back to the job that she loved, but she was not able to. She did, however, have the opportunity to provide home health care for a couple families and formed a close bond with them.
She met her husband, Leonard Hiebert, they married in 1977. In 1978 she gave birth to their daughter, Tracey, the light of her life.
June loved to sing and was able to record a song with her sisters. She was creative and enjoyed crafting, including making Christmas ornaments, Easter baskets and crocheting blankets. June made the best banana bread and eggrolls that disappeared as fast as she could make them.
She moved to Missoula, in 2006 to be near Tracey and her husband who were expecting a baby, her only grandson. She had extended family in Missoula with whom she loved visiting. June spent time with her grandson, Caleb, whenever she could, creating an unbreakable bond. She was so proud of him. Every time he walked into the room all the concerns evident on her face washed away.
June had the best sense of humor and loved a good joke. She enjoyed making people laugh with silly antics and was good for a pie in the face. She was happily on the receiving end of many jokes as well. June startled easily which gave family endless opportunities to have fun with her.
Nothing was more important to her than family and her faith. She had one child but she loved her nieces and nephews as if they were her own. She had a big smile and bright watchful eyes that searched your face for everything your words weren't saying. She showed love and compassion to everyone she met. She was very generous and did everything she could to help someone in need even when she had little herself.
Her passing has left a hole in our hearts and she will be deeply missed by all who knew and loved her.
June was preceded in death by her parents Lloyd and Gladys Erickson, siblings Ronald Erickson, Roger Erickson, Karen Palmer, Melvin Erickson, Lynette Shropshire, Johnnie, Glen Erickson (half-brother), Laura Belle Caswell (half-sister), Darlene Adolfs (half-sister).
She is survived by her daughter, Tracey Holtz (Mel), grandson Caleb, sister Phyllis Hiebert, brother Vern Erickson, aunts and uncles, many cousins and several beloved nieces and nephews.
Celebration of June's life will be held June 8, from 1-4 p.m. at the Whitefish Community Center.
---