Man reported missing on Highline Trail in Glacier Park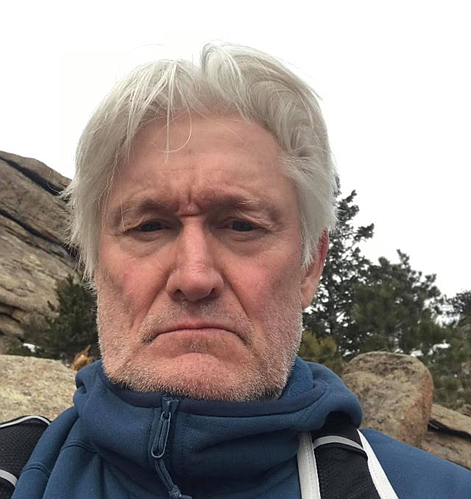 by
Hungry Horse News
|
July 11, 2019 9:11 AM
After an extensive search that included a high-tech helicopter and drones, searchers still haven't been able to find a man who went missing last week in Glacier National Park.
Mark Sinclair, 66, was last seen at approximately 2:30 pm on July 8 on the Highline Trail at Rimrocks headed west.
Park staff working in the Logan Pass Visitor Center observed him leaving an unsecured vehicle, keys, and dog in the Logan Pass Parking Lot.
Park, Flathead County, and North Valley Rescue ground crews searched trails and drainages adjacent to the Highline Trail. The search was also expanded to include other mountainous trail areas near Logan Pass.
Two Bear Air and helicopter support from the U.S. Forest Service assisted with aerial searches and insertion of personnel both day and night. A Flathead County search drone was used in areas that are not visible by helicopter and difficult or impossible to access on foot.
The terrain along the trail is vertical and brushy, with numerous cliffs and rock chimneys.
The Two Bear helicopter has infrared cameras that can spot a human form at night.
Sinclair was wearing all gray or nondescript clothing (possibly in shorts), a yellow bandanna around his neck, a gray waist fanny backpack, and no hat. His hair is completely white and he may have a beard that is white as well. He is 5-feet 8-inches and approximately 155 pounds.
Sinclair is a recent resident of Whitefish and worked for a period of time earlier this summer as a backcountry ranger in Glacier National Park.
Search efforts began on Tuesday morning, July 9.
According to his LinkedIn page, Sinclair was formerly an attorney, and was the Vice President of the Clean Energy Group prior to that. More recently he had been a backcountry ranger in national parks, since his retirement. He had worked in Glacier starting in May, but no longer worked there, the park said.
If you have information about Sinclair, the Park Service is asking you to call 406-888-7077.
---