Severe winter weather on its way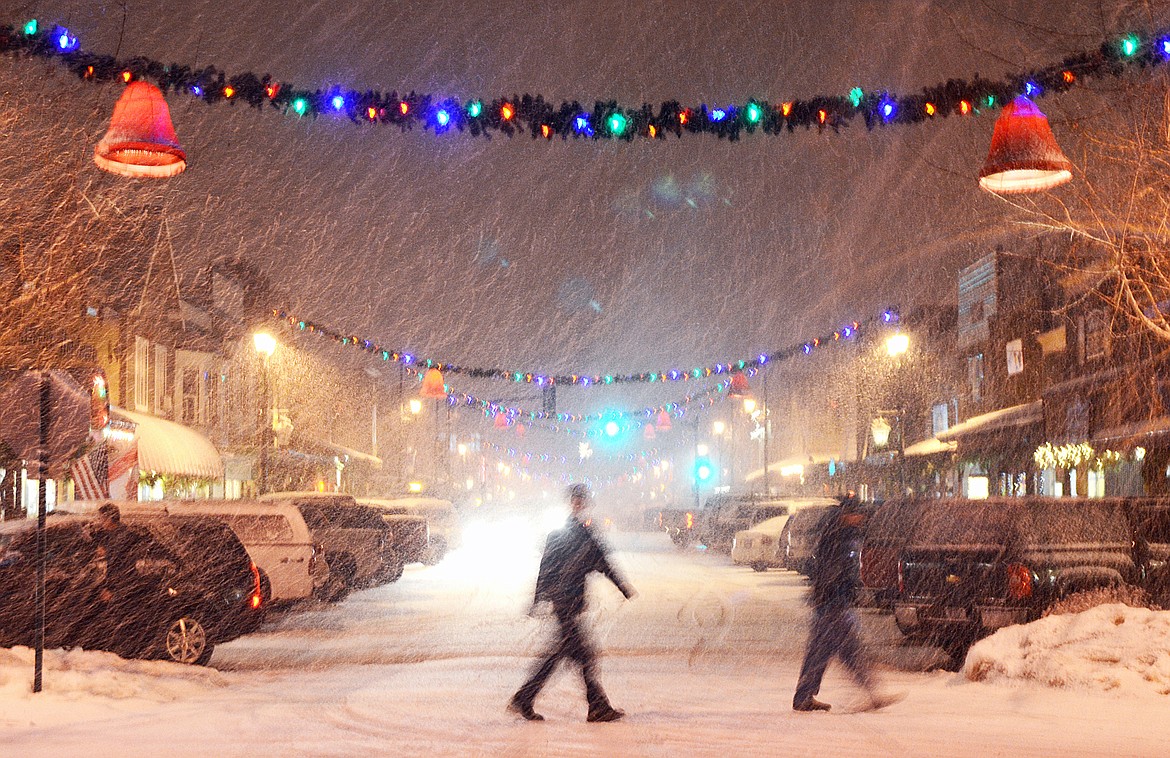 by
Jeremy Weber Hungry Horse News
|
February 1, 2019 1:46 PM
Northwest Montana residents will be facing extreme winter weather conditions over the next few days as a strong cold front will bring with it snow, strong winds and below-zero temperatures.
According to the National Weather Service's Jeff Kitsmiller in Missoula, Friday evening could see rain and freezing rain, which would continue overnight into Saturday morning. While the precipitation is expected to let up during the day Saturday, the bulk of the storm is expected to hit in the early hours Sunday morning, bringing with it 4 to 6 inches of snow, strong gusty winds and plummeting temperatures.
While four inches of snow would not normally be a major cause of concern for the area, Kitsmiller says the combination of rain, snow, wind and cold temperatures could be a dangerous one.
"Normally, when we are talking about four inches of snow, we wouldn't be overly worried. But, because there is the potential to have wet roads with rain and freezing rain and then the snow and wind, we should have some pretty substantial travel impacts," he said. "In Northwest Montana, the percentages to get more than four inches of snow are pretty low, but it doesn't really change out thought on how big of an impact this could have. There is still a lot of wind, the mixed precipitation and the snow and blowing snow."
Kitsmiller said that winds between 30 to 40 miles-per-hour could be expected in the area as the storm moves through with even stronger gusts being a possibility.
Temperatures are expected to start falling early Sunday morning and could continue to drop for as much as 48 hours with lows expected well below zero Sunday through Wednesday. Wind chills could reach as low as 40 below zero in some areas. The forecast is calling for 25 below in Kalispell with the wind chill.
"Once we clear out and have all of this cold air in place, we will start radiating out and seeing morning temperatures in the single digits at least with a fair amount of negative temperatures," Kitsmiller said. "This would be a real problem if people get stranded somewhere. They really wouldn't want to be getting out of their cars. With those temperatures and wind chills, you would be close to frostbite in 5 to 10 minutes."
While this storm is expected to have severe impacts on the area, Kitsmiller said it will not be as strong as the ones that dropped large amounts of snow in the Browning and Choteau areas last winter.
"It should not be one of those absolutely devastating scenarios like last year. You will still see the wind and snow, it just won't be measured in feet this time," he said.
While daytime highs are forecast to be in the teens for the first part of next week, the area should be back in the mid-20s by the weekend.
---